If you are planning to visit Maui, the Road to Hana tour is undeniably the best road trip to take on. Stop anywhere on Road to Hana, be sure to have cascading waterfalls, vibrant beaches, and lush rain forests nearby, which attract about 400,000 visitors every year.
If you think driving 59 bridges and going around 620 tight curves is a little too adventurous, stay assured that these drives are extremely doable. With heavy tourist traffic and a maximum speed limit of twenty-five miles per hour that keeps things slow, this relaxed drive lets you enjoy the Road to Hana's gorgeous views.
Although an easy-going trip, you will be surprised by the many breathtaking and dramatic sights. Volcanoes are looming in the distance, sharp cliffs from the road to the sea, and powerful ocean swells will make you think how small we are in the eyes of Mother Nature. The contrary colors, like black sand against a bright blue sea, will amaze you with how naturally striking this world is.
Most people dedicate one whole day to this drive, which is enough for exploring the stops at the best road to Hana tours. Below, we've enlisted the best sites that are worth your time. From stunning waterfalls and local food stands to amazing roads to Hana hikes, there is something for everyone to adore.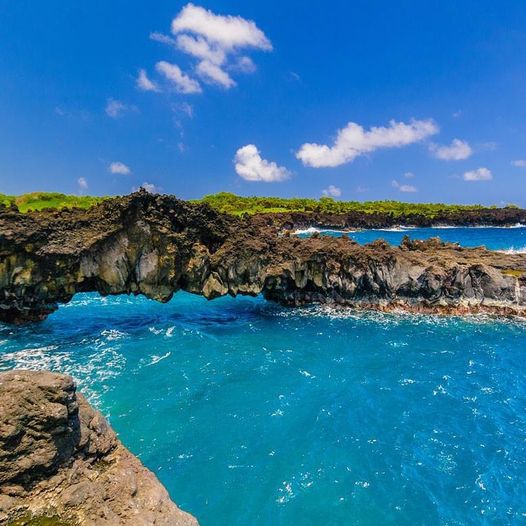 Huelo Lookout Fruit Stand
One of the best things about wandering on the road to Hana is that no one ever remains hungry. There are numerous roadsides stands where you can stop by for something to eat. However, the Huelo Lookout stand comes with everything organic from the farm, has delicious homemade baked bowls, goods, acai, and fresh crepes, and offers organic smoothies sugared with local sugar cane.
Some prevalent local pleasures are coconut candy available in a little bag. And if you want something to drink, try iced coffee mixed with coconut ice cream.
The Rainbow Eucalyptus Grove
The rainbow eucalyptus grove along the road to Hana is a less-known gem that gets a handful of visitors each day. Tourists who do not know about its existence can easily miss this natural beauty. It doesn't have a signboard, isn't available on maps, and has no dedicated parking area.
As a result, many tourists traveling this well-known seaside route usually skip past it to explore more talked-about locations.
Despite its absence from most itineraries, this painted forest on Hana Highway is the biggest rainbow eucalyptus grove on Maui. The multi-colored lines on their trunks occur due to the shedding bark. When the outer bark peels, it exposes the green inner bark. This young bark then darkens and develops into numerous shades of purple, pink, orange, and yellow. Each tree has its rainbow of colors as the layers of bark shed at different times.
These trees look like an impersonator canvas made using colorful brushstrokes. The grove is a photographer's dream.
Black Sand Beach
Waiʻānapanapa State Park is known for its black sand beach that is included in every guide to Maui– and for a good reason! Our experienced guide will take you along this beautiful stop on the Road to Hana. The stunning Black Sand Beach is a place that stays with you even after leaving this place, and you will surely think of returning in the future.
It's not only the black sand that makes it extraordinary—it's the black sand along with green vegetation and turquoise waters that makes a picture-perfect, colorful location. You can make your way down on this beach or take a short road to Hana, hike to the top for a bird's eye view of beautiful waters, check out the cliff, catch some rays, and hold on to breathe it all in. We help you explore this hidden cove for a beautiful and memorable experience.  
We make sure to start the Road to Hana trip early to get here in the morning. Since it's a common stop, it gets very crowded late in the afternoon. There's no need for full shoes, flip-flops are great and don't forget to carry a towel—and a camera!
Wailua Falls
Wailua Falls is one of the best stops on Road to Hana tours planned by experts at Stardust Hawaii, if not the most beautiful. So, we certainly pull over to this beautiful place to take a photo of this beauty!
Wailua Falls is the "most photographed waterfall on the Road to Hana" that lives up to the hype. While it's easy to guess why these crowds are received, the way this waterfall gracefully falls 80 feet down the cliff sets this one apart from the others. Even if you have waterfall fatigue, you will surely be charmed by the peacefulness of this spot.
Doing this with a guide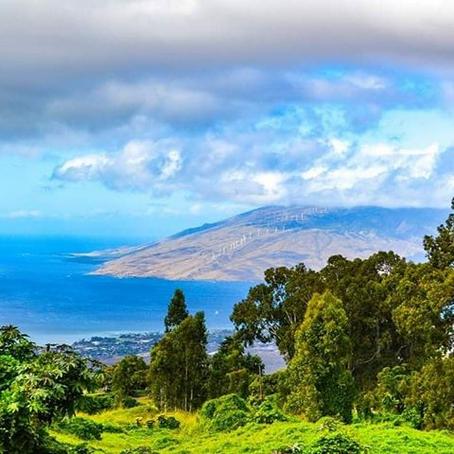 Suppose you like the idea of going on the Road to Hana but don't want to drive yourself. Don't worry; sit back and enjoy the ride with Stardust Hawaii. Rather than driving by yourself, consider taking our tour. By doing so, you not only eliminate the hassle of navigating the winding roads, parking, entrance fees, etc. but also help cut down the number of vehicles on the Road to Hana.
We plan the best road to Hana tour with the full loop around this beautiful Road to Hana in a clockwise direction. You will get to see Ho'okipa Beach Park, Kaumahina State Wayside Park, Ke'anae Point, Upper Waikani Falls, Pua'a Ka'a State Park, Kipahulu Kaupo, Manawainui Gulch, Waiakoa, Kula, Harold Rice Park and more.
Not only this, we give the best opportunities to capture the moment, including cultural, waterfalls, historical, and biological points of interest.
You are now all set for a memorable full day of sightseeing. We bring you the best stops for the ultimate drive down the Road to Hana that will leave you wanting more. This remarkable experience on the beautiful island is filled with dreamlike scenery and abundant adventures. Believe us – you won't regret trading your favorite drink on the beach for undergoing the wilder side of Maui.