One of the prime challenges people face while planning a Hana tour is understanding how to make the most of their trip to Maui. With so many amazing things to do and explore, narrowing down the available options is tough. Luckily, this guide is here for your help.
When planning a trip to Maui, it's vital to make it worth visiting. This stunning Island has so much to give, from exciting activities and stunning beaches. Preplanning your trip will help you make the most out of your Maui holiday. In addition, it will save you money and time while you're on the Island.
Pre Plan your trip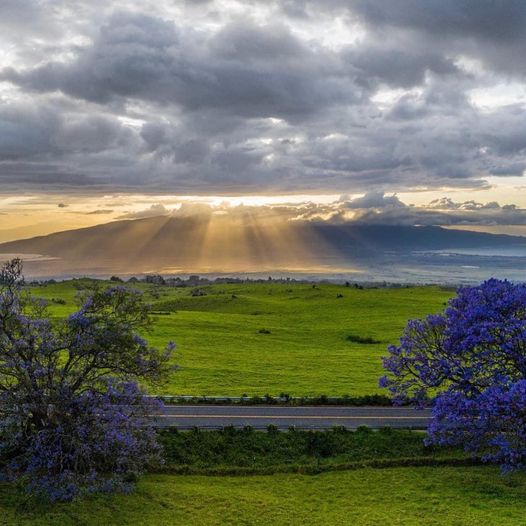 This seems obvious, but it's worth stating first. Planning your trip helps you save time and money and guarantees you don't miss any must-see spots. You can make itineraries by searching the road to Hana Maui online or by discussing it with your friends who have been there already. Then, once you know what you're interested in, you can begin booking your accommodation and flights.
You can also make a wish list of all the things you like to do while visiting Maui. This helps you include all the important things during your stay. You'll have a much more stress-free and enjoyable vacation through these pre-travel preparation steps.
Know your budget
Knowing your budget is one of the most important things to do while planning to visit Maui. This will give you an approximate cost that you can spend on souvenirs, activities, and food. Moreover, knowing your budget helps you stay under your means while holidaying.
Sit down and figure out to get started with the amount of money you can spend on the road to Hana tour. This number includes all you have saved up for vacation and the money you can spend from your regular expenses.
Once you get the approximate budget, you can begin planning the amount of money you will spend while on vacation. For instance, you can plan to spend a certain amount of money on particular activities, like tours, sightseeing, and museums. You also need to plan the amount of money you are going to spend on accommodation and food. Moreover, you can set aside some money for mementos or other acquisitions. Determining your budget allows you to plan your vacation accordingly to make the most of your trip.
Choose the right activity
It's crucial to choose the right activities for you on the road to Hana Maui vacation so that you can make the most out of your escape. Choosing events you are interested in will help you create a lifetime memory. There are numerous things to do in Maui, so take your time and decide which one is right for you. Don't stay behind in trying something new because that's what will make your vacation worth it! Taking the risk of trying something new will help you find your new favorite activity.
Off-road adventures
If you want to experience the adrenaline rush, then off-roading adventures are definitely for you. This is a great way to explore the unexplored and know about the culture of Maui. Maui is a perfect place for off-road activities. The Island has numerous off-road tracks that cut through the lush green forests and the rocky ground. Many companies offer rentals and guided tours so that you can choose from several options.
Experience that rushes of adrenaline as you hit the trails in your car. Stop and check out the breathtaking views of the Island. Then, fly across the scenic Iao Valley and check out the majestic waterfalls flowing down the cliffs. An experience you will never forget!
Book a Luau
Maui is home to the world's most beautiful luaus, a traditional Hawaiian party, and feast, and tourists can expect a night of entertainment, fun, and food.
Most Maui luaus happen outdoors, under the stars. Guests are greeted with a garland and then presented a buffet of traditional Polynesian and Hawaiian culture and food, including haupia, kalua pig, poi, and Lomi salmon, among other dishes.
If you want to experience Maui memorably and uniquely, booking a luau is the best option!
Thrilling helicopter ride
Don't forget to go for an exhilarating helicopter ride during your Hana Tours, as this will give you a new outlook of your destination as you fly through the skies.
Have you ever thought about what it's like to fly like a bird? Well, these helicopter tours will help you find out! This exceptional experience is perfect for people who want little excitement on their trip. Indulge in heavenly misty mountains or explore the captivating beauty of deep valleys in the rainforest– the choice is yours!
Fly over the treetops to get a bird's eye view of your vacation. Helicopter rides are the easiest way of sightseeing, as it helps to cover a lot of ground in a shorter duration. So get ready to be amazed at the things you will see above that you'd never have witnessed from the ground.
Beaches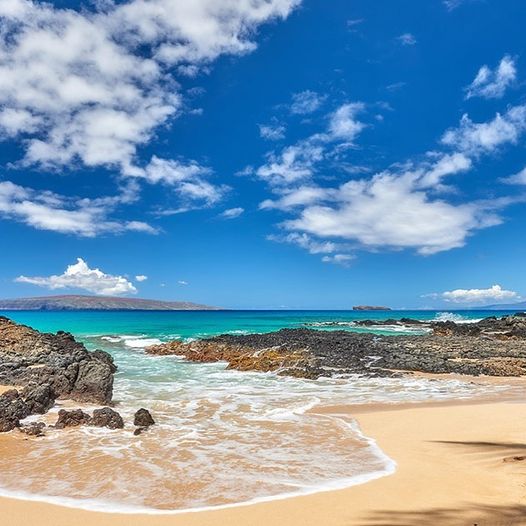 Maui is famous for its stunning beaches. The white sand beaches and crystal-clear waters of the Island are a sight to observe.
Try your luck with stand-up paddle boarding, take a dip in the clear blue waters, or build a sandcastle with your kids. Maui's beaches provide endless possibilities for relaxation and fun. Scuba diving is also a great way to experience captivating marine life like the natural marvel of the coral reef, tropical reef fish, and sea turtles. Finally, don't worry if you don't know how to surf; there are numerous opportunities for surf lessons.
And that's just what a road to Hana Maui has to offer. With so many fun activities to do and attractions to see, you'll get bored of this island paradise.
Whale-watching cruises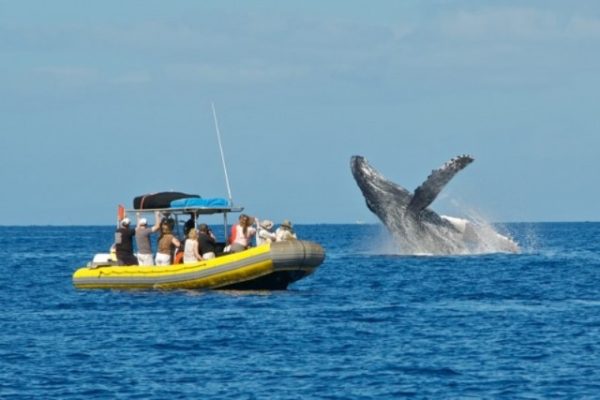 Do you know that whale watching is the most popular activity in Maui? From December to April, humpback whales migrate to Maui's warm water to mate and breed. This is an amazing phenomenon that you won't want to miss.
Experience these magnificent creatures from a whale-watching boat tour! Many of these tours take place out of South Maui harbors and Lahaina Town, which is suitably located close to the popular places to stay on Island. It's a memorable experience that you'll surely enjoy.
Have fun!
Of course, the only reason you're going on the road to Hana tour is to enjoy it! So, make sure you have the time to have fun, relax, and soak up the experience. You don't get to go on a trip every day, so make the most of it! Planning your vacations saves you stress, money, and effort, so the only thing you need to focus on is enjoying your stay.
Now that you know how to get the most out of your road to Hana Maui trip, it's time to begin planning your escape. With a little bit of planning and forethought, you'll surely have a vacation that you're never going to forget. So, what are you waiting for? Book some Maui Activities and start exploring!