We all look forward to planning a vacation, particularly if we want to relax on the beautiful island of Maui. When you plan the best road to Hana tour, be sure to enjoy its lush tropical beaches, beautiful sceneries, and a treasure of fun activities, Hana is a dream destination for many.
But take a pause before you get thrilled about your trip; it's good to prepare a packing list. This help avoids any packing disasters that could come in between your dream vacation. For example, the last thing any of us want is to not have the right shoes for hiking or to go to the beach without a swimsuit. So, to avoid such situations, here's what to add to your packing list based on the things you're planning to do on your Hana tour.
Don't worry if something is forgotten back home; you will get many stores on the island too!
Relaxing Maui vacation
While packing stuff for your trip, you first need to check the type of holiday you are looking forward to making. Most tourists visiting Hana would want a relaxing holiday. These tourists mostly spend their days sunbathing at one of the beautiful beaches or going for a soothing spa or massage. For this kind of vacation, make sure to pack swimsuits along. Don't forget to pack sunscreen, tank tops, shorts, a pair of sunglasses, sandals, and a hat to protect you from the sun. Some travelers may also want to bring a shawl or a light jacket for a cool evening walk on the beach.
If you want to spend your tour to Hana lounging by the pool, don't forget to bring your favorite book to keep you engaged. Those who want to go on a picnic by the beach should consider bringing a mat. Instead, go on a romantic dinner cruise to make your vacation even more, relaxing with your partner. In this case, you need to pack an elegant outfit. A pair of khaki pants or slacks with a polo t-shirt is fine for men. A beautiful floral print dress would work best for women to match the vibe.
Apart from the clothes, don't forget to bring some toiletries. Although your hotel will provide these, still it's good to come prepared. Consider packing a lotion, facial cleanser, shaving supplies, toothbrush, toothpaste, deodorant, shampoo, and conditioner. To reduce the toiletries, you need to bring, contact your hotel and ask about the toiletries they provide and pack only those that they don't provide.
The best way to end your road to the Hana holiday is to book a helicopter ride over Molokai. Your ride will start from Kahului Heliport towards the Pailolo Channel. Before heading to Molokai, you will pass the world's tallest waterfalls and sea cliffs. For this activity, wear anything comfortable you want.
Maui adventure-filled getaway

Tourists visiting Maui for an adventure-filled escape surely won't be disappointed. Hana tour has to offer a wealth of thrilling activities, from hiking, and scuba diving, to surfing and horseback riding. Based on the type of thrilling activity you are planning to do, make sure to bring the right cloth.
Watching the sunrise in the Haleakala Crater is a fun activity for couples wanting to do something romantic on their trip. There are numerous ways to check out this place. Others go on a biking tour, while the adventurous ones would prefer the road to Hana hikes. In such a case, you pack the right outfit for it. Make sure to have a comfortable outfit for hiking, a backpack, and a pair of hiking boots. Also, don't forget to pack a jacket as it gets very cold up there. Even if the climate in Maui is warm, temperatures significantly drop at night, so a warm jacket would come in handy if you're going for a night out.
Tourists looking to go on a horseback ride in Maui need a pair of riding boots, pack a long-sleeved shirt, a jacket, long trousers, and a pair of gloves. If you're planning your trip to Maui during the winter months, pack some fleece or clothing to keep you warm during your ride.
Surfing is always on the top of the must-try list of adventurous travelers visiting Maui. Whether you are a learner or a pro, surfing in Maui is a fun activity. First-time surfers must consider taking basic surfing lessons in South and West Maui, more precisely on the beaches of Kihei, Kaanapali, and Lahaina. Maui is famous for other forms of surfing too. For example, you can try stand-up surfing, which involves bigger boards for surfers to stand on. Windsurfing in Hookipa Beach is also a thrilling activity to experience for travelers seeking adventure.
Maui sightseeing holiday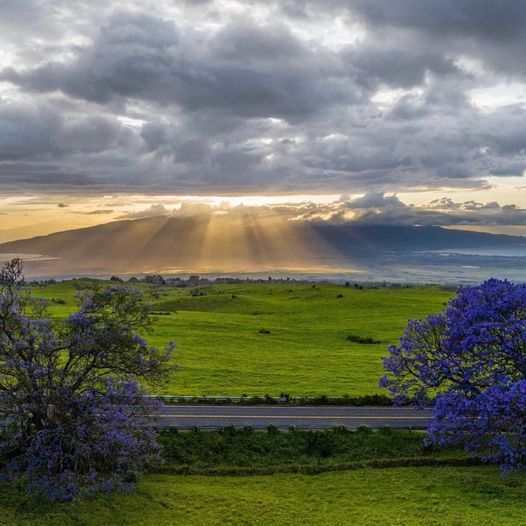 Holidaying in Maui is meant to be fun and relaxing, but this island has numerous stunning attractions, making it perfect for tourism. If you love nature, the road to Hana hikes is a fun activity. Based on your skills, Maui provides numerous incredible hikes ranging from easy track walks to exciting excursions that take days. People who love wildlife can join a whale-watching tour. During your tour, you'll see humpback whales beautifying the ocean waters as they proceed to their annual winter migration. A trip to the Maui aquarium is also fun for families with kids. These ocean centers are dedicated to preserving and showing the marine life of Maui.
For your holiday in Maui, don't forget to take a pair of comfortable shoes for hiking. You will need plenty of sunscreens and a cap. A lightweight jacket and a pair of sunglasses are a must on your packing list. Make sure you pack comfortable clothes while going sightseeing on the road to Hana. A pair of leggings and a shirt would be perfect for women, while men can go for a pair of T-shirts and shorts.
Not only this, the best road to Hana tour brings out the outdoorsy side of individuals, and one of the popular outdoor activities is ziplining in Hana. This exciting experience is a great way to strengthen bonds among the couple and conquer their fear of heights. Plus, the stunning views as you climb above jungle canopies, deep canyons, rushing waterfalls, and breathtaking cliffs will take away all the anxiety. After soaring along ziplines, you and your partner can climb huge towers and cross wavering bridges to enjoy a fascinating tree-top view of the huge Pacific Ocean.
After dinner, you can dance on your favorite island music on board or go on different sights illuminated by the moonlight. Remember, nights in Maui get chilly and breezy, so pack a light jacket or sweater to keep yourself warm.
Hopefully, this article has provided you with a complete guide to coming up with a list of packing stuff for your tour to Hana. Apart from the Hana activities, you're planning on doing, you also have to consider the climate when choosing what to pack. Although Maui has an incredible place for a vacation any time of the year, a visit during winter requires you to add extra clothes to keep you warm, particularly at night. So, plan your next trip well and make sure you come prepared.