Road to Hana is indubitably the most amazing road trip famous for its stunning coastal beauty, beautiful waterfalls, and mesmerizing scenic views. The Road to Hana, Maui is full of adventures with a wide range of hiking trails, winding roads, and one-lane bridges. It's the undeveloped side of Hawaii and has retained rich history. The road to Hana guided tours is an ideal way to see the island's cliffs, forests, volcanoes, and beaches. If you want to see most of the things in this beautiful place in a very short time on the island, book a helicopter tour and have fun watching the unseen parts of paradise. But before you go, check out insider tips for a spectacular experience:
Cover the road to Hana in one day
Most people prefer the road to the Hana round trip on the same day and it is the best way to do so. Especially if you are on a guided tour, the tours officials will make your trip worthy even in a single day as you won't have to waste the time researching the best stops and looking for parking spaces. Everything will be prescheduled by the team. However, if you are elf-driving, chances are you will get late and spend a night in Hana town.
Prepare and plan in advance
A little planning can help you to make the most of your trip to Hana. A guidebook or CD guide can help you the best in making the most of your trip to Hana. Because stopping at every spot along the way is not in the best interest. Hence you should plan accordingly and do your best.
Pack accordingly
The road to Hana is on the west side of the island and there's unexpected rainfall anytime without any prior weather forecasting. Don't forget to pack:
Sunscreen 
Reef-safe sunscreen is what you need on Maui. These types of sunscreens are free from chemicals that are harmful to coral reefs that are found on the islands of Hawaii.
Water Shoes
Packing water shoes help explore beaches and water streams for a long time without hurting your toes. These will also prevent you from the hot sand of the beaches in the middle of the day.
 Windcheater, rain or puffer jacket
The weather on Maui remains pretty amazing throughout the year. However, there are times when the temperature drops. So, have a weightless, easy-to-pack jacket with you.
Red Lipstick
Red lipstick can do everything. Even if you are wearing dull or light-colored clothes, light lipstick helps you glow in real and in pictures too.
Drive back early
If you are on a self-driving road to Hana trip and don't want to make a night stay, make sure you come back early before it gets dark. The road to Hana is challenging to drive after sunset.
Reasons to Choose Stardust Hawaii to Book Maui Tour Packages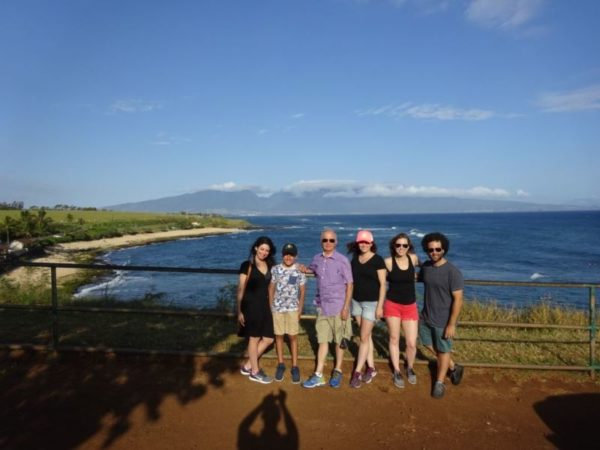 Stardust Hawaii is the one-stop vacation shop for the road to Hana activities, adventures, and Hawaiian cultural experiences. We make sure to offer activities with great value at competitive prices. The company prides itself in offering an incredible road to Hana tours with many benefits:
Price Match Promise
To book all types of road to Hana tours and adventures, we offer the guaranteed lowest quotes. For honeymoon couples and tourists with kids, the prices remain the same throughout the year.
Easy Booking
Most customers face difficulty in booking perfect accommodations, tours, adventures, etc. To assist our customers with easy access to all types of tours and adventures, we offer the fastest way to book your activity. Search, select and save is all you need to do for a perfect holiday experience.
24/7 Customer Care
Your trip to the world's one of the most beautiful and rebellious islands is just a call away. Get award-winning service and special deals by calling us anytime.
Call us today to plan your itineraries and make the most of your vacation on the island.