The Hana Highway, also known as Road to Hana, is Maui's famous spot with twisted, sometimes dangerously narrow roads. This road snakes its way around the north Maui coast from Kahului to the village of Hana, passing the southern slope of Haleakala. Road to Hana Tours is peppered with pretty seaside villages, breathtaking ocean views, beautiful beaches, and endless attractive waterfalls. Unfortunately, many tourists hit the road to Hana alone, choosing personal recommendations, tips online, and a guidebook. But there are some good reasons why hiring Road to Hana guide and performing a guided tour on a famous road help you have a fun experience.
1. Your guide will show the best places for food
There's a chance you'll have breakfast before starting your journey, so you are left with only 2 meals remaining in your 1-day Hana tour, though you can pack extra food for yourself. There are a variety of delicious food options along the way, and picking one can be overwhelming. Your guide will stop you at the best banana bread stand, which is little known but much enjoyed local joint while avoiding the over-priced, over-hyped restaurants.
2. The best destination on the Road to Hana is tough to find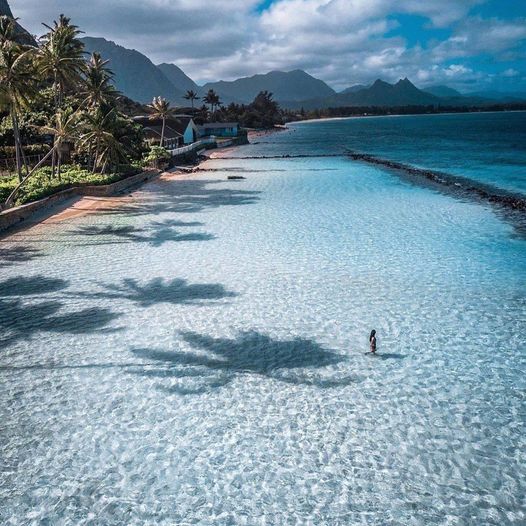 Many of Hana Road Tours' best attractions, like the famous Venus Pools location seen, are unmarked, don't have signage, or are just hard to find. Sometimes guide books use mile marker signs as landmarks that are easy to miss. Your tour guide will discuss the history of each stop-off destination with you beforehand; they will then come up with a game plan and decide the places that are vital in enjoying them.
3. Skip driving
Blind curves, ultra-narrow sections, wet conditions, and steep drop-offs make driving dangerous for inexperienced drivers. Even if you can easily drive in such conditions, the driver can miss numerous spots during the drive; waterfalls, sea views, etc. The best road to Hana tour guide has years of experience driving through any conditions, and hiring the wheel will allow you to explore the amazing view you'll encounter.
4. You are safe with the guide
Apart from driving, the Hana tours have other risks that differ from day to day, and it is impossible to get a clear idea about the roads and location with the help of a guidebook. For example, the experienced guide knows that trekkers are frequently rescued from the Bamboo Forest area while hiking during flooding, so they'll have you skip these kinds of the road to Hana hikes if it's been raining heavily.
5. Gain Knowledge about Maui culture from a local
There's a chance that your Road to Hana guide will be someone who has resided on the island for a great while or is a Maui native who is passionate about their work and has knowledge about local history, culture, flora, and fauna. The additional information and context your guide will offer during the trip will lead to a comfortable and unforgettable Road to Hana experience.
6. You'll make a new friend
Your experienced guide will be one of the most friendly, easy-going, and relaxed people you'll ever meet, full of spirit and happy to share it with their tourists. It's common for these guides to have tourists who go on the trip year after year, keen to come back to the Maui rain forest for another road to Hana hikes and adventure.
Stardust Hawaii loves to make memorable Hana tours. Covering The Road to Hana is on everyone's list of coming to Maui for a vacation. Don't allow the negative propaganda about a windy, long, narrow road to scare you away from getting a lifetime experience. There are other ways to explore Hana. For example, let Stardust Hawaii plan your Hana tour where we arrange a comfortable drive where we will pick you up from Maui's major hotels.
Let us pick you up in Hana.
Once we check with you and know about your interests, we will start to plan a memorable experience. There are so many choices on how to organize an incredible tour.
One of our fortes is exploring waterfalls. Imagine visiting Hana and being taken to numerous waterfalls to swim. We know all the beautiful spots on the way. If adventure is not your thing, we have other remarkable things too. An exciting jungle treasure hunt that is best for your kids in Maui; not only this, we capture natural events with your kids. Or enjoy a blissful walk outside in the sound of the leaves whispering in the breeze. We put together a memorable Hawaiian cultural experience where you meet one of our guides, learn about Hawaii's past, and experience what being Hawaiian is truly all about by knowing about their culture.
We arrange for a drive-in and drive-out experience. This way, you can explore Maui's incredible coastline and see multiple waterfalls and road to Hana hike. Our guides are one of the most knowledgeable, experienced, and, most importantly, fun people!
Kid-Friendly Hikes
Our tours are full of great photo opportunities along the road to Hana, so make sure to charge your phone's or camera's batteries and have enough space in them, so you don't miss anything. Our skilled guides are great at taking photos, too, so rest assured that you don't have to risk yourself while taking reckless selfies.
Plan an unforgettable Tours Maui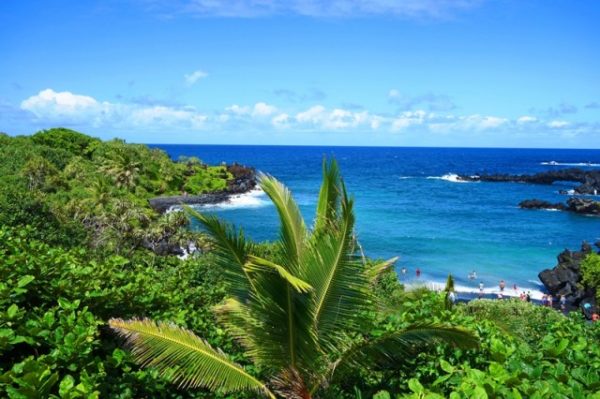 Since we provide the best road to Hana tours that are also private, we will match your pace and level of adventure. We take great pride in offering the most exciting and comfortable tours on Maui. Each tour is exceptional; just like you, you don't have to get bored listening to a recorded tour guide with badly planned jokes. We also offer premium snacks, fresh homemade sandwiches, local fruit, choice of beverage, granola bars and chips – Bottled water, and Hawaiian drinks during the trip. There are enough fruit stands along the road to Hana, so be sure to taste some freshly baked banana bread, organic fruit, and cold coconuts along the way.
So, if you want to really experience Maui and its natural beauty in a fun and adventurous setting, give us a call, and we will start planning your forever best day on Maui!