Even though any time of the year is a great time to visit Maui, the activities you plan to do during your holiday are important to consider when is the right time to visit. So, when it is about knowing the best time to visit Hana Maui, you must first make a list of things you want to see and do on your Maui vacation, then decide the best time to help you enjoy these activities fully.
If you are revisiting this beautiful place, plan your vacation in a different season than you first visited so that you can make the most out of your Maui visit in a completely different way. Each island is different from the others and provides different attractions and activities. Maui is Hawaii's second-largest island and is known for its famous beaches, beautiful hiking trails, stunning views of migrating humpback whales, and lip-smacking Hawaiian foods.
Here are some tips that will help you decide the best time to visit Hawaii based on things you don't want to miss during your vacation.
Best time for Surfing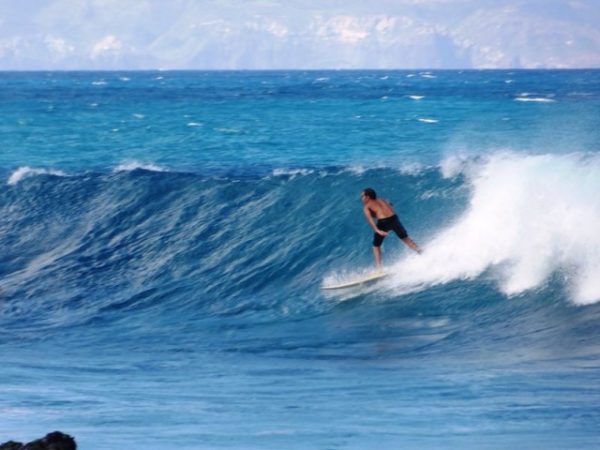 Four islands in Hawaii are best for surfing all year round – Maui, Oahu, Kauai, and the Big Island. As for where and when you must surf, this depends on your skill.
The waves remain somewhat steady. During the winter, for example, surfers find serious waves in the northern islands, while the south coast waters remain calm. But the opposite case happens during summers.
For professional surfers, winter is the best time to look for huge waves. This occurs from mid-November till early February.
For beginner surfers, you must check out the island's calmer coasts when planning your vacation during winter. In Hana Maui, the beaches in Kihei and Lahaina, Kaanapali, gets the perfect waves for novices.
Best time for Hiking 
Hawaii has some of the best hiking tracks in the world, particularly in the mountains of Maui. If you love to hike, you could choose the Maui Road trip, which also involves some of the best hiking trails. Road to Hana hiking is among the great activity to do all year round. But, the best months to hit the tracks are during late spring and early fall.
The track is drier throughout the entire summer and during these months. However, unlike the summer, the fall and spring months are cooler. When you choose to hike during summer, carry a lot of water and apply a lot of sunscreens, as the UV rays in Maui are excessive all year round. If you want to go on Maui Road trip during the winter, get ready for surprising rain showers. The track conditions are wet as well, making it dangerous.
If you're visiting Hana Maui to hike, you may also want to experience other activities, such as horse riding to the beach in the Maui mountains.
You can also choose a guided tour, where an experienced guide will help you explore the most beautiful trails along the way.
Best time to go Whale watching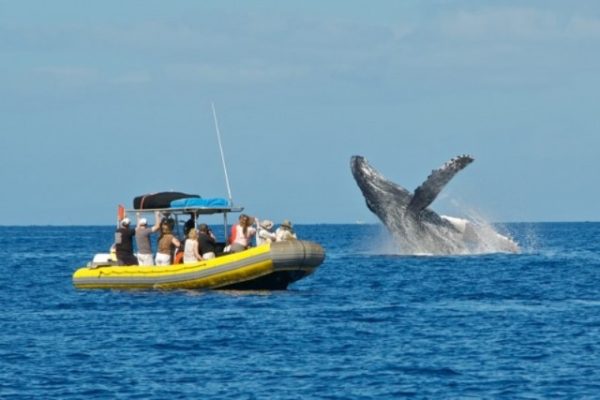 Whale watching is one of the most fun and popular activity in Hawaii, and you can feel this from the beautiful island of Maui. The best time to watch whales on Maui is between November and May. During this time, a family of North Pacific whales can be seen beautifying the Hawaiian waters during their annual winter migration. Considered one of the biggest whale species in the world, the Humpback whales are surely a sight to behold!
The best way to experience this stunning sight is by going on a guided whale-watching tour controlled by a professional captain. Apart from seeing the migration of whales, you can also learn a lot of exciting information about their habits. Your local guide will tell you how to spot them in the ocean, and possibly you can even hear them sing!
Best time for snorkeling and swimming 

Swimming in Maui's oceans is a popular activity among tourists. The Maui Islands provide fantastic snorkeling and swimming opportunities most of the year, even though summer is the best time to enjoy this snorkeling and swimming. In summers, the waves will be less strong compared to winter. Additionally, the water is warmer, and the weather is more cooperative, which offers a safer condition for discovering underwater biodiversity.
There are numerous beautiful beaches in Maui where you can snorkel and swim. If you want to take advantage of your swimming experience, join the snorkeling adventure tour. During the guided tour, you'll experience an unreal underwater adventure where you can explore the ocean waters and watch the interesting wildlife, from turtles to lively corals and fishes.
Best time to cruise around 
You can go cruising in Maui at any time of the year. But if you are looking to grab the cheapest deals on cruises, visit during the shoulder season. This is the right time before or after the tourist season. In Maui, summer is the peak season when kids are on school vacation, and families would fly to Maui for an escape. It is the time when the charges for boat cruises and other activities are high.
The season in Maui is between May to September. These months also have the best climate, the prime season to have fun during your Hawaiian vacation. Between late November and mid-December, you will also get a good bargain on cruises, together with inter-island cruises. Boat cruising during the winter is expensive as the islands also experience a high influx of tourists.
Road to Hana, Maui has everything from Maui Road trips to some of the best hikes. This place is fun to visit all year round. But you can enjoy it even more if you plan your visit per the activities you want to try. So, if you want to visit Hawaii soon, plan according to the activities you want to do before the season. This way, you can decide which months you must plan your vacation. It's a good idea to book your favorite activities as soon as possible, particularly if you are going during the peak season as they fill up fast! Or choose a guide to Maui, where everything will be preplanned for you. Then, all you need to do is Title Page Separator Site title sit and enjoy Maui's unreal beauty.