Before your coupledom turns into baby time, a babymoon is must to celebrate your relationship together. Maui is indeed a magical place to spend those beautiful moments together and do all the activities that offers immense enjoyment. Maui is the second largest of the Hawaiian Islands and offers a large number of things to do and explore in its diverse landscape. Snorkeling, windsurfing, surfing, and kiteboarding are some of the most famous activities that attract vistors to this amazing destination. Not only this, Maui is also known for the most stunning destinations such as the road to Hana and Haleakala National Park.
The valley isle is undoubtedly an outdoor enthusiast's heaven, a haven one can say for delicious coastal cuisine and an absolutely ideal place to spend a babymoon. Check out what it would all about spending your babymoon on Maui:
What you will love on Maui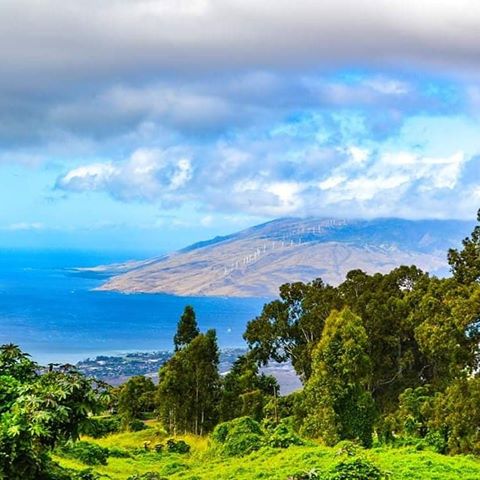 Perfect water temperature
Maui oceans are renowned for their not too cold or too hold temperatures. Since growing a baby makes you hot, the ocean temperature on Maui is perfect to cool off in however not that unbearable cold.
Smoothies galore
Saying a No to alcohol while being on Maui is quite difficult but when you can substitute it with an all-fruit smoothie made with coconut milk and sugarcane, it's the best thing ever. The nutritious and tasty smoothie will help you make the most of your day while your husband can give those jealous glares. Above that, the Hawaiian Ice sold around the island is also a great option when missing alcoholic drinks.
Air conditioning
Unlike some other tropical destinations, some accommodations on Maui have air conditioning which is the best part to deal with traumas in between. Also it helps make much netter sleep for your incubating body provided you are not making runs to the bathroom.
Enjoy scenery from the car
If you are at the stage of your pregnancy when walking is a hard core exercise for you, Maui has the best places to enjoy without walking. The road to Hana, Maui is the best place where you can enjoy the beautiful picturesque views right from the comfort of your car. Make sure you book a guided tour that provide comfortable road trip in the best vehicles and riding with them is safer too. There are plenty of hiking trails on the road to Hana if you feel like walking some steps. Make sure you carry medicine for motion sickness or you don't have the serious problems as the road has unlimited hairpin turns and one-lane bridges.
Renowned hospitals
The hospitals on Hana Maui are well-established and reputed. So you can trust the doctors here if you need any medical assistance during your journey. This is absolutely the peace of mind when you are a pregnant lady away from your doctor.
Spa sessions
O lady! How could you miss that on a Hawaiian island? This is the best way to pamper you as there are a plenty of spas on the island. Make sure you request a professional massage therapist who is experienced and trained in working on pregnant women. The pregnancy massage involves different things hence a trained masseuse can help you get relief while keeping you and your baby safe.
Lots of opportunities for romance
A babymoon is no less than a honeymoon even. It's the time that you both want to spend together and Maui offers a plenty of opportunities to gather those precious moments. From dancing at luaus to eating at restaurants to beach hopping hand in hand along the colored sand, Maui gives you every way to up the romance factor.
Sea turtles

Snorkeling is a safe activity that you can do even if you are pregnant. Witnessing sea turtles is the best you both can do on your Maui trip. If swimming with turtles sounds you perfect, you are in luck. Maui is an awesome snorkeling destination to see sea turtles on Maui as there is a ton of turtles living in the water off the shores of the island.
Souvenirs and Hawaii inspired gifts
Prepare things for your baby shower too. Why not buy some souvenirs and Hawaii inspired collection for your special day and make the whole decorations and aura a perfect island themed? Get through the local shops and stores to find out some amazing stuff for the baby shower occasion.
Things to keep in mind on Maui Babymoon
With all the good to do on Maui road trip, you have to consider some important things for you and your baby's safety:
Ahi tuna fish
Maui is the home to incredible ahi tuna and you might be aware of the fact that if you are pregnant ahi tuna is a big No mentioned in the list of what to not eat when you are pregnant. The ahi tuna has the high levels of mercury because of which it is not recommended to eat while pregnant.
Off-limit activities
There are certain activities that pregnant ladies should avoid but they really look fun on Maui. Horse riding on the beach and scuba diving are not recommended at all but yeah they give you the reason to come back to the island.
Incredible tips for your Maui trip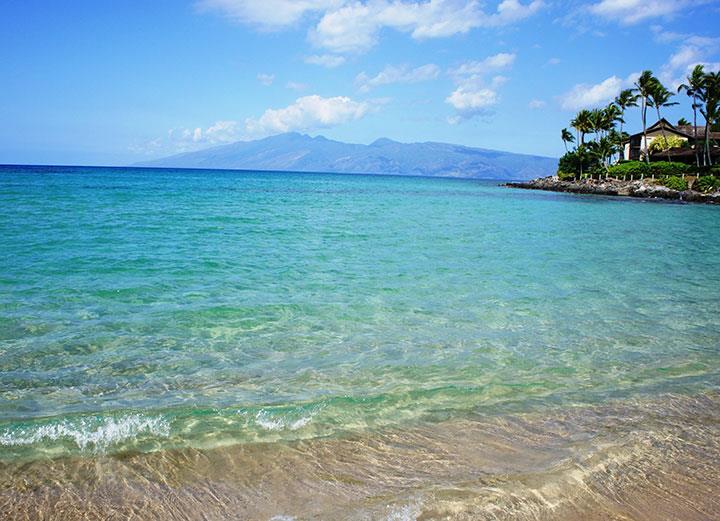 Consider the best babymoon stay on the island
Maui is full of amazing accommodation options including beach side resorts, luxury villas vrbos, and many more. This is your last vacation together before you both get busy with the baby. So enjoy to the fullest and have quality time together on the most beautiful places of the island. While island hopping is one thing, living in luxurious accommodations is another pleasant experience that you can gather on your babymoon.
Time your babymoon right for your interest
If you have noted down your interests on what you want to experience on Maui during your babymoon, then make your plan accordingly. Choose to go in the right trimester so you find complete comfort in doing things you love. Especially if you love hiking, make sure you make your trip in second trimester which is the safe time for travelling and your baby bump will also doesn't look like a basketball at this time.
Don't wait too long
It is recommended by doctors to do your babymoon before 35 weeks. Consult your doctor for what she recommends and plan the trip accordingly.
Don't feel like doing everything
If your pregnancy sleep and morning sickness don't allow you to wake up earlier to witness sunrise at Mount Haleakala, don't force yourself. Just go with the flow and check your body first. If it allows then do the things that everyone else is doing. The Mount Haleakala is even beautiful in the afternoons and evening, so you can make at that time.
Choose the clothes wisely
Keep your maternity clothing range while packing for Hana tour to get a better experience on the island. Also don't forget to carry jackets, rain coats and hiking shoes so you should be prepared for Maui's unpredictable weather.
Maui is blessed with crystal clear water and a wealth of sea life. You will find a lot on the road to Hana, Molokini Crater, Mount Haleakala and various other tourist spots to make your babymoon special and memorable.