Maui is one of the most visited Hawaiian Islands but that doesn't mean it's always packed up. There are plenty of secret places on the island that are visited by very less visitors. These are the secret spots off the beaten path where you can do hiking, hang out with locals, or even enjoy absolute solitude. While visiting to Hana Maui, don't limit yourself to some of the few things that your guide suggests or everyone else is doing rather make sure to take advantage of every option that's readily available to you. All you have to do is plan ahead of time, book activities, vacation stays, and tours in advance for great options and better prices. Check out what are the secret spots and set aside some time for new experiences so you can customize your vacations in the best way:
Sacred Garden of Maliko
The scared garden of Maliko is the sweetest gem on Maui which is a perfectly peaceful Hawaiian hideaway. This location offers guests an amazing vacation experience in Maui. Upon entering this beautiful place, tourists can unwind and calm down in an environment built upon cherishing Hawaiian flora and fauna. This sacred garden aims to provide a place of rest to all the people irrespective of beliefs and faiths.
Paako Cove
Paako Cove, also famous as the secret beach in Makena, is one of the most beautiful beaches in all of Hawaii. Though it is seldom visited but it is the most popularly photographed beach in all of Hawaii. When visiting the South Side of Maui, travel towards Makena Beach and park at the 3rd entrance. Once you enter inside, you will see the ocean here is protected and mostly calm but make sure you follow all high surf signage and warnings. This place offers one of the most fabulous snorkeling experiences on Maui especially during mid-day and early morning.  Tourists can enjoy beautiful reef formations, colorful tropical fish, and vibrant sea beds while also see bodyboarding, skimboarding just off from the cove. Hence, the secret beach being one the most fascinating beaches also provides an amazing visual display of Maui's best water athletes.
Great Buddha at Lahaina Jodo Mission
Lahaina Jodo Mission is situated off Ala Moana Street. It is just north of Front Street in Lahaina, locals and visitors love to visit this Japanese Buddhist mission. The place offers a lot to experience and witness such as Great Buddha, Temple, the Pagoda, Temple Bell and much more. This is a fantastic place with an amazing history. Some people even say that it feels more like Japan than Maui. On this property, the temple is located on Puunoa Point and provides Pacific Ocean views, fantastic vantage points of the islands of Molokai, Lanai, and Kaho'olawe.
Hale Ho'omana Spa
This Maui gem is located up Piiholo Road on the slopes of Mt. Haleakala. It's a sweet and precious private spa and retreat center. It is a Hawaiian owned and operated spa that specializes in organic spa treatments, spa products and ancient Hawaiian healing therapies. This uniquely private Maui spa makes guests feel empowered as its name Ho'omana translates to that is "empowered". Lomi Lomi Massage, Ancient Hawaiian Bodywork, Hawaiian Herbal Facials, and Hot Stone Therapy are some of the most popular spa treatments in the Ho'omana spa. In addition to this, the Ho'omana spa offers cultural activities, workshops, classes and Maui Eco-tours.
Pools of 'Ohe'o
The Pools of 'Ohe'o, popularly known as the Seven Sacred Pools and the 8th Natural Wonder of the World. Visitors feel immense pleasure to witness seven freshwater pools running from the mountain to the ocean. If you are on the road to Hana to experience Hana waterfalls, this is an incredible sight not to miss.
Hana Cultural Center & Museum
A trip to road to Hana hikes is always a fantastic experience. Besides witnessing a gorgeous coastline, feeling immersed completely in rainforest foliage, and experiencing the sweet vibes of Old Hawaii, Hana Town offers rich Hawaiian cultural experiences. The Hana Cultural Center and Museum are one of the most stunning yet rarely visited places. Most tourists take one day tour and go back without staying or exploring Hana town. However, this place has preserved Hana's deep-rooted past and guests have a chance to follow stories of Hana's history while visiting the Hana Courthouse. Visitors can survey ancient artifacts and grab some souvenirs from the gift shop and gallery.
How to Prepare You for Maui Trip?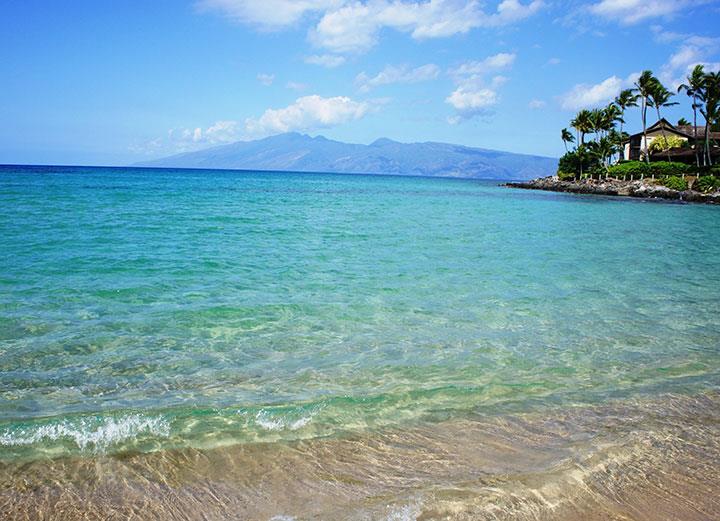 Making a memorable journey to Maui can truly be one of the best travel experiences in the world. Of all the best things to do on Maui, spending your days at the beach is like doing something worthy on the island. Before that, you need to be prepared and packed with all the beach essentials that will make your beach moments special:
Stay Sun protected with a reef-safe Sunscreen: Maui is closer to the sun so after 15 minutes without sunscreen, get ready to feel severe sunburns. Remember to use reef-safe sunscreens.
Get the feel with beach chairs: Rent or purchase reclining chairs to make your stay at the beach more comfortable.
Protect your Phones with zip lock bags: Small zip lock waterproof bags can help your phones and charger stay safe.
SPF lip balm for moisturized Lips: If you stay for long in water or sand, you might feel dehydrated and have dried lips. An SPF lip balm can help.
Beach toys for a great time: Pack anything to play at the beach with your loved ones to pass your time in wonderful ways.
Towels and changing clothes: Beach towels and extra pair of clothes for you and your children will definitely help you during the long day.
Insulated Water Bottles and Snacks: People with kids must carry water and other drinks to keep the kids hydrated. Also, carry snacks as fillers.
Swim Diapers for your little ones: If your kids are too young to be pee-trained, ensure to pack swim diapers.
Perks of booking guided tours from Stardust Hawaii
Travelling with a group of visitors and an experienced driver/ guide is really the best way to see Road to Hana. You will be free from all types of stress involved with driving to a long road with plenty of turns. The best part is we stop our vehicles at various destinations in between to provide eatables including snacks and lunch and much more.
Also, there are many perks of allowing a local guide to lead the way. The Road to Hana offers visitors the chance to explore the lesser-visited, ancient grounds so it's always best to have a human guide along with you. He has local experience and knowledge about places that would help make your tour more comfortable and amazing.
Let our experts take care of managing the tour, driving, explaining everything on the way, visiting beautiful Hana waterfalls is the best way to experience the most popular road to Hana.
To wrap up
If you are new to Maui, make sure you do some research before jumping to any decision related to tours or your stay. Also, book guided tours to the waterfalls on the road to Hana for a mesmerizing experience