Hana highway takes you through luscious jungles and long pristine coastlines, where you will encounter exclusive adventures and breathtaking views. The road to Hana is one of the most famous destinations in Hawaii and the most scenic drive globally. This windy road has plenty of hairpin turns and dozens of one-lane bridges with so much to see and explore. Road to Hana is so vast that one can even spend a lifetime exploring; however, if you want to cover a maximum of it in a single day, you have to be choosy about what stops you want to cover and what you can just pass without visiting. This quintessential guide ensures you spend your time wisely on Road to Hana.
Most Popular Stops on Road to Hana
Twin Falls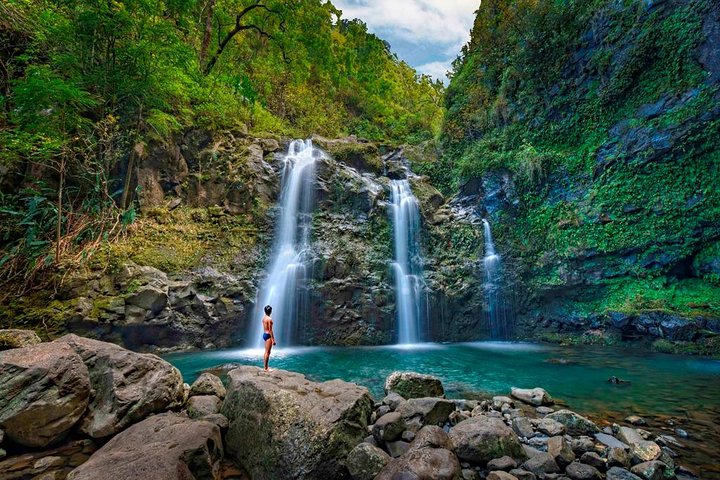 This is the first major sight on the road to Hana, which is very famous and attracts much crowd. The first set of falls, the lower falls, are easily accessible by a short walk and a 10-minute hike, while another is located later along the trail. It would be best to try to get there as early as possible to prevent the crowd. If you are short on time, you can come back after witnessing the first set of falls and continue your tour.
Waikamoi Nature Trail 
To stretch your legs and get out of the car, this breezy hike is something you should try. Waikamoi Nature Trail is a quick loop trail that takes around 30-40 minutes to loop around. The upper trail takes you to an appealing picnic site that further takes you to a hike through beautiful bamboo trees.
Garden of Eden Arboretum
This scenic tropical garden is often described as a mesmerizing wonderland as it is overflowing with fruit trees, wildflowers, and bamboo trees. In addition, you will get to explore 2.5 miles of trails and the Puohokamoa Falls, which delivers a lot of excursions for adventure-loving travelers.
Halfway to Hana Stand 
Halfway to Hana Stand serves visitors with the most scrumptious and authentic banana bread. It also sells many other snacks, including ice cream, shaves ice, sandwiches, burgers, hot dogs, kalua pork, beverages, and more. Since it is one of the best stops on the Road to Hana, it gets crowded in the afternoons.
Wai'anapanapa State Park 
The famous black sand beach on the Road to Hana is one of the favourite attractions of the tourists. Did you know this is the only place on the road to Hana where reservations are required, and you must book 14 days in advance? This is the most beautiful spot on the Hana highway with turquoise waters, unique black lava pebbles and luscious natural greenery. One could easily spend quality time hiking, swimming and camping. The park closes at 6 p.m. so be set out early in the morning to enjoy to the fullest.
Booking a Road to Hana Tour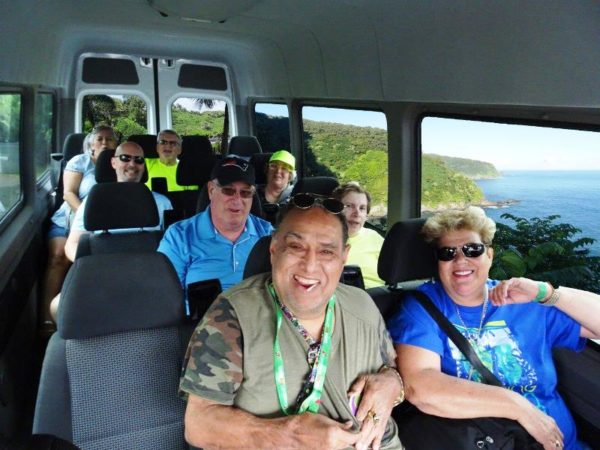 Some people prefer traveling to the road to Hana by self-driving tours; however, it can be hectic and time-consuming. Booking guided tours to the Hana highway is an easier and hassle-free way to get an incredible experience. Stardust Hawaii offers the best-guided tours to Road to Hana with complete comfort and luxury. The guide will tell you about the culture and, history of the beautiful place, including all other information. This way, you can have a deeper understanding of contemporary Hawaiian life and get a glimpse of the beaches, waterfalls, and other famous sights along the way.