From spectacular views to botanical gardens, this 70-mile land is known for being one of the top vacation spots in the world. So here are six pro- tips on roads to Hana trip to get the most out of your vacation.
Early bookings
Yes, at the beginning of 2022, you need to make advanced bookings for entry and parking at the well-known Black Sand Beach. You can't access these places without a ticket, and same-day bookings are not allowed.
Start early for an easy ride
Your Maui Road trip can be pretty jammed based on when you're traveling. So why get stuck in the traffic behind some slow-poke for your entire trip? Even worse, a lot of sites seeing areas along the way have no parking area or have the space for only one or two cars. To avoid these situations, hit the road by leaving West or South of Maui at least by 6 a.m. With this, you can beat the traffic and might even squeeze in a few more locations.
Load up on supplies
Until you reach Hana, there are few locations to grab a bite or drink to munch on all along the way. Don't allow your hunger to ruin this amazing road trip. Stock up on plenty of snacks and drinks. But if you're the scatter-brained type, there's a fruit shop at the first waterfall on the Road to Hana and a few other shops selling fruit bread.
Choose your spots carefully
Yes, the Maui Road trip is unconditionally spectacular – but you maybe won't have time to see each viewpoint or waterfall up close. Also, if you stop everywhere, you'll end up getting stressed as you'll find traffic on all these attractions.
So instead, line up what you want to see first. Some must-see stops include Hamoa Beach, Wailua Falls, Wai'anapanapa State Park, and Oheo Gulch.
Stick to your plan, or even better, follow this guide to Maui designed by a professional to guarantee you visit all the highlights and maybe even a few less-known locations.
Respect the locals on the road
Remember: This trip includes some of the busiest routes used by locals every day. So, respect people who aren't traveling at a tourist's speed.
If you see someone that looks as if they're driving instead of visiting the attractions, stop by the side of the road whenever it's safe to do. And as they pass, you can give them the 'shaka' wave, which is a great way to make friends with the locals.
Stay off the private property
A few apps and guide books expose secret locations that are famous to locals. The problem is many of these locations are on private property.
So, make sure never to intrude. Many Hawaiians are quite serious about safeguarding their land, and going places you're not supposed to will land you in hot water.
In addition, it's just bad karma. So, respect Kapu – which is prohibited or scared – and keep away from the public areas. But, with the accurate information, you might be amazed about a lot of little-known spots you will stumble upon that are safe to visit.
Are you ready to hit the road?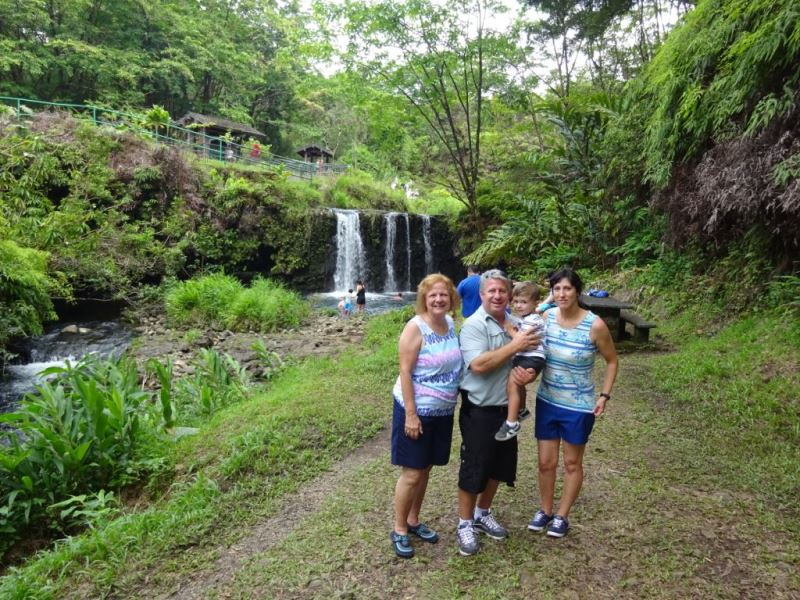 Take your time to enjoy and stop along with famous locations on Road to Hana. A truly pleasant road trip isn't about traveling from A to B; it's about the relaxing pace, the liberty of the open road, and the ventures along the way.
If you want to get an even better experience during this amazing Maui Road trip, check out the guide to Hana.
It brings you an audio tour guide so that you can learn more about the area as you drive. So don't miss out on anything on your drive, explore the must-see beaches, waterfalls and listen to Hawaii stories about history and culture.