Do you want to enjoy the best adventurous experience of your lifetime? Are you a water sports lover? Do you really want to witness the real beauty of Maui? There is no better way than enjoying and exploring the Hana Waterfalls. This incredibly diverse Island is filled with underwater wonders of nature.
Explore everything from awesome beaches to snorkeling expeditions, sailing adventures, and kayaking waterfalls has a lot to provide to the enthusiastic visitors. You can enjoy the truly immersive glass bottom of Maui to get close to the marine life, which is sure to awe you.
The stardust tours, bring the most memorable and breathtaking tours to Hawaii. As the local company, we know every nook and corner, activity, and adventure of Maui. You can have the benefit of our services at the most affordable prices.
Our tours provide the best fascinating attractions that leave you mesmerized. Whether you want to book a romantic sunset dinner sail with your loved one or crazy waterfalls on the road to Hana or just wish to indulge in the soothing waves, we have got you covered. Our trained and experienced local tour managers and guides take you to the desired designation and help you enjoy the true spirit of Maui.
When travelling from Hana to Maui, take in the range of waterfalls.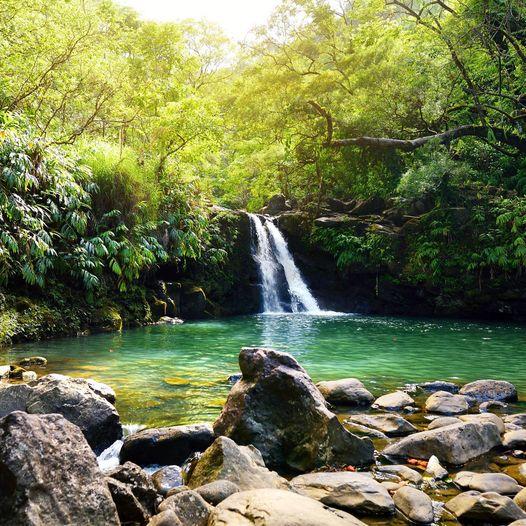 1. Twin Falls: On the Hana Highway, Mile Marker 2 is the location. This is a fairly little waterfall, and finding the authentic Twin Falls can be challenging at times. At the peak, there are also other tiny falls.
2. Waikamoi Falls: This may be found near Mile Market 10 Waikamoi Falls is known for being totally reasonable.  If it has been raining, the falls can be extremely powerful. As you walk towards the falls, enjoy the thrilling drive.
3. Lower Puohokamoa Falls: Lower Puohokamoa Falls is located 0.8 miles past Mile Marker 10. The falls can only be seen from the Garden of Eden, which is located immediately before the falls (there is an entry fee, but it is well worth it). All of the waterfalls are unique and provide an unforgettable experience throughout your visit.
4. Haipuaena Falls: A half-mile past the 11 miles marker, you'll find this little waterfall. Upstream, there are greater falls, although they are harder to reach. This waterfall is not to be missed because it adds the appropriate amount of adventure to your journey. With your loved ones, travel to a wonderful location.
5. Makapipi Waterfall: At mile marker 25, Makapipi Falls may be viewed just beneath the bridge. This fall may be dry at times, but it can also provide a unique perspective of a waterfall because you can stand straight above it and look down on it. It mostly gives mile markers that are counting down so that you may complete your journey.
6. Wailua Falls: Without a doubt one of our favourite Maui waterfalls. At Mile Marker 45, you'll find Wailua Falls. This is a beautiful waterfall with a short trail on the right side of the bridge that allows you to get a closer look if desired. Just be cautious on the frequently slick rocks. You will get a variety of spectacular falls along the point.
7. Paihia Waterfalls: The location is immediately before Mile Marker 45, and you'll notice this beautiful waterfall on your right (Mauka). It's a beautiful waterfall on road to Hana, but finding a parking spot and taking photos is challenging. Because the location is so lovely and intriguing, it brings up wonderful memories.
Don't miss out on Maui's stunning scenery.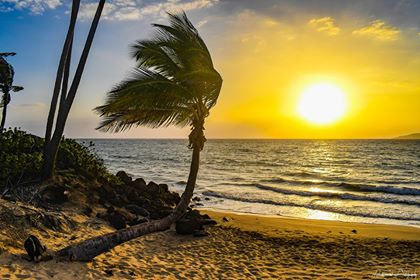 When most people think of Hawaii, they think of the beautiful island of Maui: Maui is the most popular tourist destination in Hawaii, with a plethora of beach resorts, recreational activities, world-class beaches, and diverse geography. And with good reason: the island is home to a plethora of fantastic attractions, natural wonders, and experiences.
This enormous road journey, totaling nearly 160 miles and six hours of driving time, brings you to ten of the island's most stunning sites, from towering mountain peaks and lush valleys to flowing waterfalls and breathtaking beaches.
While the Thurston Lava Tube on the Big Island gets all the attention, the Hana Lava Tube is just as magical – and much less crowded. The lava tube, also known as Ka'eleku Cave, is Maui's most accessible creation of its sort, with visitors able to explore around 13 miles of the massive cave.
Paia, a small beach village with a lot of beauty, is just four miles from Kahalui on Maui's famous Road to Hana. Not only is the town famed for its spectacular surfing and windsurfing waves, but it is also the core of Maui's north shore, with artsy, bohemian attitudes. While the charming beach hamlet is gaining popularity among visitors, it is still viewed as a stopover to refuel, grab some lunch, and continue on the Hana Highway.
A stunning sunset over the huge Pacific from the famed Ka'anapali Beach will cap off your magnificent Maui road trip. Once the preferred holiday spot for Hawaiian aristocracy, Kaanapali is now one of the island's most popular white-sand beaches, surrounded by luxury hotels.
Best Time to Go
Summer brings greater temperatures and less precipitation, especially from April through November. When school students are out and the weather is pleasant and dry, June, July, and August are popular vacation months.
Winter, which lasts from December to March, is cooler but still pleasant and sunny, with a little more rain. The weather changes depending on where you are on the island, with the western and southern beaches being drier. West Maui's Lahaina and Kaanapali receive about 10 inches of rain per year, compared to higher elevations that receive more than 300 inches.
Visitors come to Maui in the winter to escape the cold weather at home and enjoy the island's pleasant climate. Whale watching is the best winter activity from December to May, with the best months being January and March.
Language
English and Hawaiian are the main official languages of Hawaii, though Hawaiian is not widely spoken. Customer service employees who speak Japanese are frequently found in major resort regions.
The Best Ways to Get Around
Maui is easily accessible via shuttle, tour bus, cab, or public transit. However, if you want to see everything Maui has to offer, you should book a rental car in advance from Kahului or Kapalua Airport.
To summarise
East Maui is home to the road to Hana and Haleakala State Park. Upcountry is found near Haleakala at higher elevations, where farms, dairies, and ranches benefit from the volcanic soil and wetter weather. Iao Valley State Park in Central Maui has hiking paths, woodlands, and rushing streams.
Maui Accommodations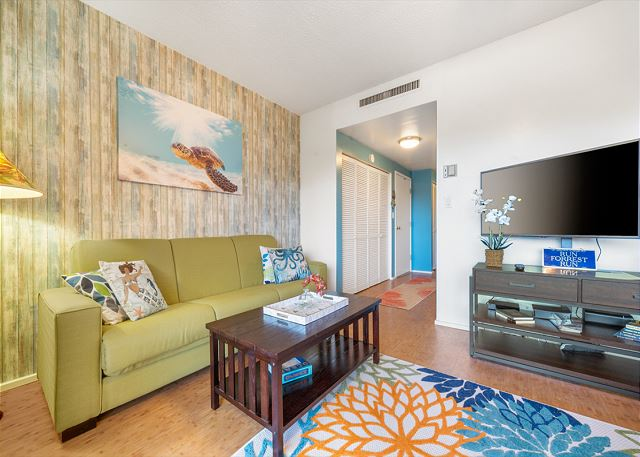 Are you ready to schedule your Maui vacation? Maui has everything from five-star resorts to fantastic vacation rentals and everything in between. But what is the best option for you?
On Maui, should you stay in a hotel or rent a vacation home?
If you want a conventional resort experience with large pools, neighboring beaches, and restaurants within walking distance, book a hotel. If you want to have access to a kitchen, have more space, or save money, choose a vacation rental.
We frequently visit both. We'll arrange a vacation property for most of our trip so we can have access to a kitchen and give the kids a little more space. Then we'll treat ourselves to a few days at a fantastic resort, where we can relax and enjoy the pool and other amenities. This has recently been shown to be a good combination for us.
If you're still undecided, we'll explain the differences between booking a hotel and booking a vacation.