Are you excited about your trip to Maui? Whether you are first time or a seasonal visitor, there's something for everyone to feel the magic and cherish the moments. Maui has a magical ocean life but it's not only known for its water activities but also for picturesque beauty, mesmerizing waterfalls, the road to Hana Maui road trip, volcano eruptions, local shopping and eating tours and much more. Whale watching and snorkeling are the most popular activities people love to enjoy when on Maui provided they are visiting the season when they offer full visibility to the visitors.
If you are more of an ocean lover than road tours, Maui offers a vast range of opportunities where you can seek relaxing ocean activities or plan a challenging ocean sport adventure for endless fun. From chilling out on the beachside with a novel to involving in the breathtaking scenes of the ocean, just imagine the comfort of fulfilling your dream of performing ocean activities. Maui offers the following opportunities to water adventure lovers:
Whale watching
If you are visiting Maui in winters, you are the luckiest. This is the season when thousands of humpback whales migrate to Hawaii. Do not miss watching whales and give you the biggest gifts in life. Indubitably, whale watching is the number one ocean activity and words cannot even describe how amazing is watching the firsthand beauty and grace of whales breaching in the glistening Pacific Ocean. Visitors can book whale watching tours with professional travel companies from various places on the island and enjoy their time to the fullest.
Snorkeling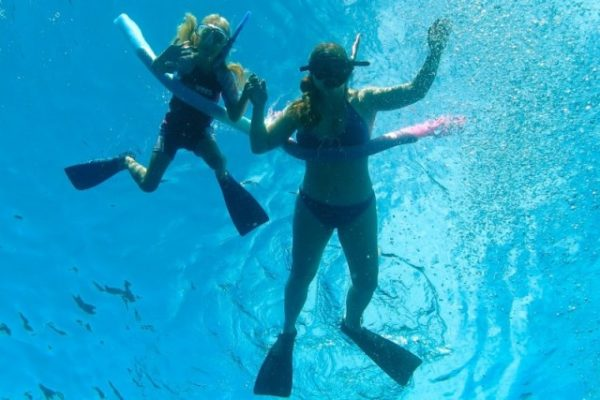 The fun-filled snorkel tour is also a not to miss and is the second-best ocean activity on Hana Maui. Get the chance to explore the underwater world and watch Hawaiian green sea turtles through the transparent Pacific Ocean. Touching and feeding turtles are completely forbidden, the tour companies will take you to the nearby view of these turtles that are a great treat to the eyes. Moreover, don't miss exploring and witnessing the tropical fish, sea anemones, and different varieties of reef animals in the Hawaiian oceans.
Surfing
Are you a surf lover? The waves of the Pacific Ocean are waiting for you to have a unique and fabulous surfing experience that you may never have before. The island offers an exclusive range of surfing opportunities depending on your ability. The best part is you can even enjoy learning surfing from professionals by joining the surf schools organized there. If you are a beginner and keen to learn surfing, Maui is the right place to begin your surf journey.
Snuba diving
The underwater coastline is full of sea life, lava rock reef formations, ideal locations and coral gardens. Snuba diving, the blend of snorkeling and scuba is the ultimate water adventure to experience the magical and charming sea life and Maui is the most wonderful location to do so. All you can do here is travel across the reef, and examine Maui's perfectly balanced ecosystem including varieties of marine animals, colorful schools of fish, caves and Cauliflower coral and more. Enjoy a morning snuba adventure at the most popular locations of the Maui to experience less crowd and more exploration, photography, and discovery.
Sea scooter snorkeling
Another unique water adventure on Maui is sea scooter snorkeling that includes snorkeling with professional guides and underwater scooter devices. It gives the tourists to travel underway in South Maui waters to explore the hidden marine life, vibrant reef formations and tropical fish. After learning about the way to operate scooters underwater and basic snorkeling safety information, you can operate the scooters with a button under the water which move faster than most people can swim.
Scuba diving

Being a world-renowned destination for many reasons, the island of Maui attracts maximum visitors for scuba diving. From beginner to professional levels, there are an incredible array of scuba diving locations and companies with which you can explore the underwater world. Maui provides the chance to get scuba certified (PADI) and add depth certificates to your collection and even enjoy free diving at a variety of locations.
Stand up Paddling
Stand-up paddling is another adventurous sport that women, men, and children can equally enjoy. It is very easy to learn, relaxing and enjoying. If this is on your to-do activities list, spend a day sweeping the ocean and enjoy the pleasant shoreline views. If you are new to this sport, you can go for learning it from professionals and find your balance, strengthen the core and feel a true sense of accomplishment after trying something innovative for the first time.
What is your favorite ocean activity on Maui? There are an unlimited number of activities that you can perform on and underwater for fun.
Top 15 beaches on Maui to try adventure activities or enjoy sun bathing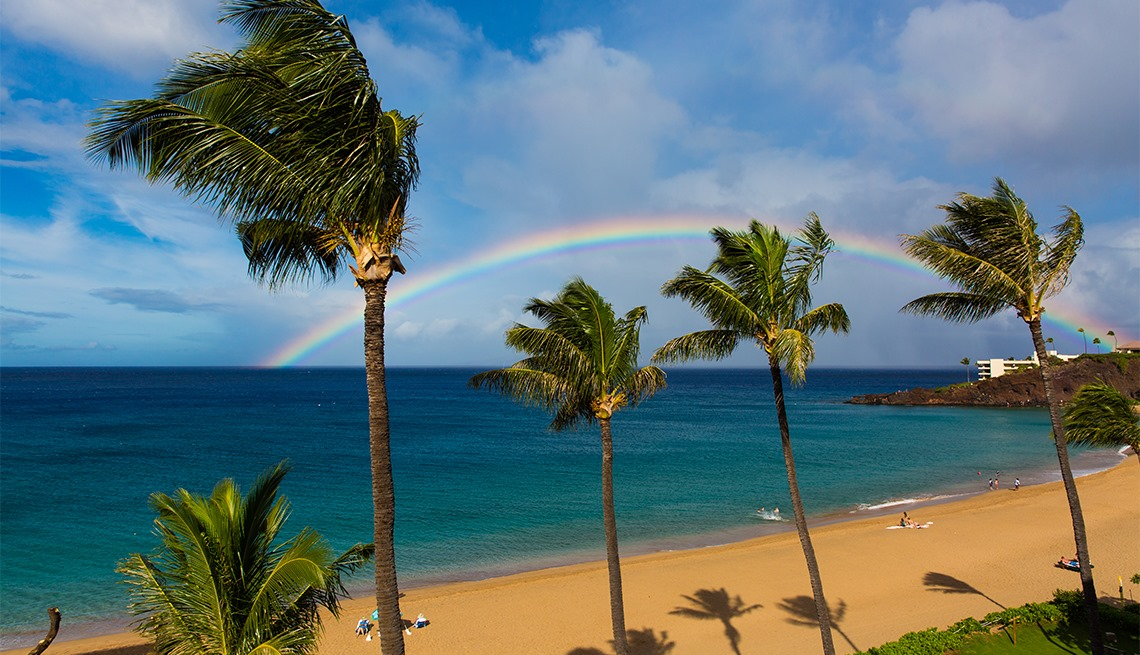 Ka'anapali Beach
Baldwin Beach Park
Wai'anapanapa State Park
Honolua Bay
Palauea (White Rock)
Kapalua Bay
Hamoa Beach
Olowalu
Ho'okipa Beach Park
Oneuli Beach
Kamaole Beaches
Charley Young Beach
La Perouse Bay
Honomanu Bay
Beach Bag Essentials You Need to Pack for Your Maui Trip
Stay Sun protected with a reef-safe sunscreen
Get the feel with beach chairs
Protect your Phones with zip lock bags
SPF lip balm for moisturized Lips
Beach toys for a great time
Towels and changing clothes
Insulated Water Bottles and Snacks
Swim Diapers for your little ones
What makes Maui one of the Best Islands in Hawaii?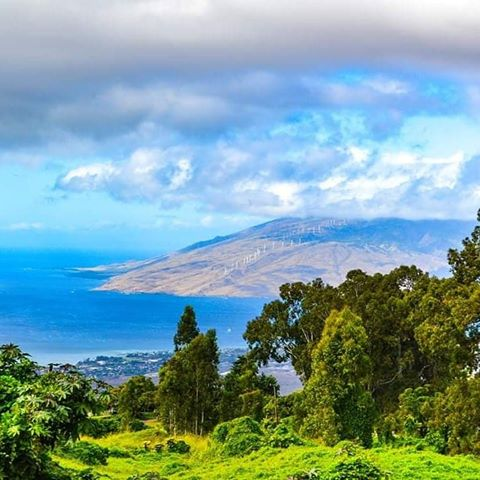 There's no denying that each of the six islands in Hawaii boasts its unique flavor, mesmerizing views, and wonderful sightseeing experience. Many people choose to go island hopping to visit all the six Hawaiian Islands. However, for a truly unforgettable vacation, visiting Maui should be on top of the list.
Hawaii's second-largest island, the Valley Isle, offers delicious food, adventurous snorkeling, and some of the best activities and tours. Before you plan your next trip, know what makes Maui so unique:
The rich history and unique culture
For centuries, Maui's history has attracted visitors from all over the globe. From whaling, ranching, Lahaina, and sugar industries, there's a lot to discover during your stay. The listed historic sites offer a glimpse into the island's storied past and have been visited by generations.
Haleki'i-Pihana State Monument
Lahaina Historic Trail
The Alexander & Baldwin Sugar Museum
The Bailey House Museum
Ka'ahumanu Church
Spiritual Centers
Basking in Sun and surfing
Maui is also very famous for its pristine beaches and glorious sands. The island has beaches for every mood. Guests enjoy sunbathing, kayaking, snorkeling, and swimming with green turtles on the famous shorelines.
Local Fresh Food
Try the authentic taste of Hawaii on Maui. The island boasts world-class dining in paradise with a large bounty of tropical ingredients and various eateries.
Shop souvenirs
There are many places on Maui where you can buy local products and souvenirs as a memory to cherish. Local people create outstanding products that are worth buying and can stay with you as a beautiful memory.
Plan your trip for amazing beach holiday vacation that you will cherish for years to come. Road to Hana Maui is full of adventures and road trips that please every type of visitor in its own way.