Are you planning for your next escape to the road to Hana tour? Then be better prepared.
Even though this 70-mile/110km Maui drive serves up some of the most remarkable views in the state, it's not a journey to take lightly.
So here are five big mistakes you must avoid while driving on the road to hana road.
Not Making Reservations for Wai'anapanapa State Park 
Reservations are now compulsory for visiting the Wai'anapanapa State Park (Black Sand Beach) along the Road to Hana. You're required to book beforehand as the same-day reservation is not available.
Sleeping in too late
Now's not the right time to get closer to your sleep.
It's best to hit the road at least by 7:30 am. The Road to Hana gets packed with other drivers if you are starting late. This means that you may find yourself crowded along behind slow drivers. And there will also be more struggle to get a parking space at the most prevalent tourist places.
Forgetting to pack food 
Although there are limited fruit stands and casual roadside cafeterias along the way, the Road to Hana tours provide very less options for having a full meal. So, it is good to stock up on snacks and drinks before setting out. But save some room for fresh banana bread!
And also, remember that Hana has a population of about 1200 with only a very small choice of dining options.
And while you look for a public washroom on the way, we don't assure that they're always available to use. So, pack some toilet paper and hand sanitizer.
Trying to see everything in one day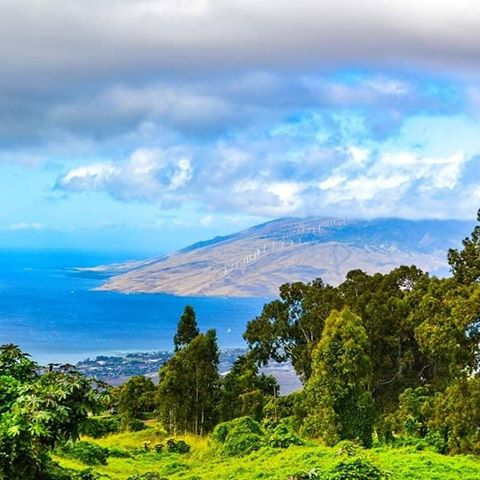 Don't rush into your Hana tours trying to squash all in at once. There are many remarkable highlights in this area, and it's impossible to explore them all in a single day.
Hire a guide who will help you know the best lookouts and attractions that you don't want to miss and what things are good add-ons to do if you have the time.
Book a traditional guided Hana tour, but then you're tied to the itinerary of the operators and don't have the independence to explore the sights at your own pace.
Not yielding to local drivers
Not everyone visiting the Road to Hana is an impressed visitor enjoying the scenery. So, if a vehicle comes from behind and flashes its lights, pulling over is the first safe opportunity.
Holding up the traffic causes chaos, particularly if the driver tries to pass. So be well-mannered and earn some karma points by letting the local's scoot.
Returning via the 'backside'
If you're an adventurous kind of traveler, you may be interested in traveling the "backside" of Haleakala on your coming back trip.
Important reminder: Don't Do It. You'll be driving down an isolated road unpaved in segments, very dotted and windy with major potholes. Nevertheless, the main reason is: All the major car rental firms forbid their cars from being driven there.
Why? You can easily get stuck there if you face flash flood blocks, a breakdown, or even an accident on the road. The chances are low – but it happens. But, then, you are completely accountable for the car to be towed or recovered, and since the place is isolated, it costs thousands of dollars for a tow truck to reach there.
Those who want to look at remote Hawaiian scenery are possibly better booking a helicopter tour.
You should Drive the Road to Hana if:
You love magnificent scenery: Sure, this may seem like a no-brainer, but when it comes to scenery, Hana defines BEAUTY! When you drive the road to Hana, you're enclosed by extraordinary waterfalls, lush forests, and scenic vistas in all directions. For many tourists, the scene feels precise, like they imagined this place. Six hundred waterfalls and 50+ bridges await you!
You enjoy a long drive: A nice, long drive is an ideal Hawaii activity for many tourists. If you enjoy a relaxing, long, and scenic drive-in paradise, this is an ideal drive for you.
You want to visit some of the most incredible sites: The only way to see places like the Oheo Gulch is by commuting the road to Hana. So, if you're set on exploring some of Maui's remote locations and towns, the road is your only option.
You are a shutterbug: If you've always fantasized about taking photos with unbelievable scenery, you won't get a better experience than the road to Hana. The scene is so attractive for people who don't have an expensive camera that it won't even matter.
You love a good hike: Some of the most remarkable hiking is found off the road to Hana. You can't find more amazing breeze sites. When you go for a Hana Tour, there is an option of an 11-hour hiking trip which comprises a drive on the road to Hana. It's the best option for adventure-enthusiast who have extra time.
You shouldn't Drive the Road to Hana if:
You suffer from motion sickness: If you usually experience motion sickness, this is a trip that you, unfortunately, need to avoid. The road is extremely windy and has lots of turns. It requires regular stops, either due to traffic or getting out and exploring. For those who feel motion sickness, that blend turns out to be quite uncomfortable.
You're irritated by traffic: Depending on how early you begin your journey, you may or may not meet a lot of traffic. Usually, 7 a.m. is the latest to begin the journey, and one reason is traffic. Your enjoyment, or lack thereof, is influenced by how you deal with traffic on the highway.
You don't have much time: There is a lot to see on the Hana drive, in Hana, beyond Upcountry Maui, and at the Oheo Gulch that a single day cannot cover everything. If you complete the drive in one day, you may feel hurried, and nighttime driving is NOT an option.
You don't want to make the drive twice: Many rental car companies strictly forbid the southeast drive, along with the road is often close because of rock slides. This means you may require to turn around and drive back.
You don't want to stop: Driving the road to Hana is useless if you don't stop and explore. You'll get tons of places to explore and enjoy a nice hike or picnic. So, if you're the type to prefer to reach where you want to quickly, this drive isn't for you.
Ready to hit the road?
Take your time and adore the stops along the Road to Hana tours. A truly pleasant road trip isn't just about reaching from point A to B; it's about the calm pace, the independence of the open road, and the quests along the way.