Buckled up for ultimate Maui vacations? Maui adventures are one of the most stirring attractions among all the best things to do on the island. Guided hana tours are the most ideal way to access some of Maui's most breathtaking views. You can cruise down a variety of scenic trails; experience the lush, green flora while being equipped with a professional guide and private vehicle. Maui attracts various honeymoon couples; however, it's also a great place to enjoy for families with kids. The lush landscapes of this beautiful island offer unlimited activities for people of all ages.
With an abundance of activities to do on Maui and a lot of attractions to visit, it becomes difficult to choose what to do in a span of seven to ten days. Well, you can easily make your decisions by first deciding whether you are going on a couple of tours or a family tour with the kid. This will clarify your options and help you easily plan your journey. If you are coming with family there are the best underwater adventures in Maui that you can experience even with kids. Here's the well-rounded list of what you can do:
Hawaii Mermaid Adventures
Schedule a lesson with Hawaii Mermaid Adventures to learn tales and mythologies and other interesting information about marine life in Hawaii. With expert instructors, you can get the chance to swim and play in the ocean in a colorful mermaid tail. This unique excursion will be safe and will give a truly immersive experience in Hawaii's beautiful waters.
Maui Escape Rooms
Interactive escape rooms are in vogue. They have become one of the latest entertainment craze these days. The Maui escape rooms offer kids-friendly escape games for children 12 and over, making it a great family adventure on the island.
Atlantis Submarine
Atlantis submarine waits for a truly unique and adventurous experience. Through this, you will experience observe rare sea life, a sunken 19th Century supply vessel replica, and an artificial reef.
Road to Hana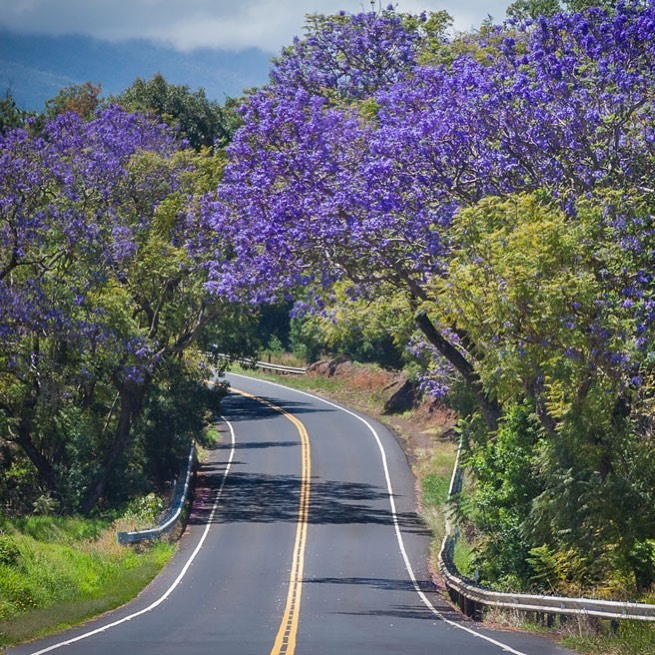 Melt your heart away with the breathtakingly beautiful views of the entire island with the exclusive version of the Maui adventurous tours. While you ascend the journey of one-lane bridges and the single road to Hana, you probably gift yourself the mind-blowing ravishing waterfalls, mountains, and many more spectacular attractions coming on the way. In addition, you will get the chance to swim in freshwater pools, hike through rainforests, visit organic fruit farms, stand in lava tubes, and discover the true beauty of the Hawaiian paradise.
Visit the historic town of Paia 
Just before the road to Hana is the historic town Paia which offers amazing escapes for those of you looking to transform your day excursions on the valley isle. Head to this exclusive town for delicious food from local restaurants, popular ice-cream stands, local shopping, massage studios, fish market, yoga classes, art galleries, and café. This is the best picnic place anyone would love to enjoy.
Surf Lessons
Visitors from all over the globe explore Maui's beaches and attractions. Indubitably, surfing lessons from professionals are something that both couples and families with kids love to experience when traveling to Hawaii. Reserve you for a fun challenge on the water and learn to surf from professional surfers. There's no excellent feeling like riding your first wave in blue waters and where you will be taught by professionals to make your surfing lessons wonderful.
Try helicopter tours

Maui's lush green rainforests, colorful beaches, and impressive craters are just breathtaking from the land; just imagine how awe-inspiring the views are from the air. Thrill-seekers will definitely appreciate Air Maui helicopter tours through the Pacific. Different air tour packages have different perks, different time duration, and different travel itineraries. During the flight, you can fly over the mountains, the most impressive and beautiful attractions of Maui, waterfalls, sea cliffs, and beaches. If you are in Maui or are planning to visit, book an air helicopter tour now at Stardust Hawaii and enjoy it to the fullest.
Get the best Haleakala sunrise view
The largest dormant volcano in the world which is around 10000 feet and is the highest point on Maui, Haleakala attracts hundreds of thousands of visitors each year. While waking up too early to witness the sunrise may not sound like most visitors' relaxing vacation activity, it is worth it. Make your reservations to enter the park to witness the sunrise in advance as there is no free entry available during sunrise hours. Also drive through Upcountry, winding above the cloud line, and get there in time to witness the most mesmerizing sunrise view.
Go snorkeling at Molokini Crater

A natural crescent and Marine Life Conservation District filled with snorkelers and scuba divers all around the globe; Molokini Crater is the biggest snorkeling center. With thousands of reef fishes swimming below and alongside you offering the visibility of more than 180 feet., Molokini is a never miss spot for those who are looking forward to exploring Maui's underwater life. Did you know more than 20% of Hawaiian reef fish are found nowhere else in the world, this is a great place for a one-of-a-kind snorkeling or scuba diving experience. Find a boat that takes small groups and enjoy your time to the fullest.
Don't miss the whale watching
You are the luckiest if you are on Maui between December and April. This is the season when most humpback whales migrate from Alaska to Hawaii each year to birth and nurse their calves in the shallow, warm waters. Book a whale watching tour in small groups and witness these majestic animals from close. They can be seen from a boat, shore, kayak, helicopter, stand-up paddleboard, and even scuba diving. Choose your tour and watch these outstanding creatures doing wonders in the beautiful waters.
Hike in a bamboo forest
When you are on the road to Hana tour, you can get a chance to hike in the bamboo forest when you drive 12 miles past the town of Hana. This is the island's one of the jaw-dropping beautiful hikes, take the 4-mile roundtrip hike along the neighboring Pipiwai Trail. A giant banyan tree, lush rainforest leading to the thick bamboo forest, you will experience all this before you actually get to see an impressive 400 ft. Waimoku Falls.
Maui parasailing tour
Don't miss the chance to see the beautiful and spectacular picturesque of Maui from 1,200 feet (366 meters) with 1-hour parasailing adventure. The best thing is you can choose your flying height and enjoy a dry-landing back on the boat. All you have to do is board your boat at Ka'anapali Beach and take off on a single, tandem, or triple parasail, admiring the turquoise waters below as you go. The parasailing companies and guides ensure you have a safe and reliable tour with state-of-the-art equipment and all the safety measures. Whether you are a honeymoon couple or a complete family, parasailing tours on Maui are the best.
To wrap up
Indulge yourself in an interesting guided road to Hana tour to appreciate the environment with a visit to Molokini Crater, town streets on Segway PTs, air helicopter tours