Hawaii is an expensive island and a trip to Maui is typically pricey when you count on all the costs including flights, lodging, rental cars, meals and activities to do. The island is perfect for a luxurious treat but if you want to save some money and make your trip a budgeted one, we have compiled the most amazing things to do on Maui that are completely free of cost. Apart from being no-cost, these excursions offer amazing experience and you will enjoy doing them in every way. From the stunning sunsets to the wild black sands, the beaches on Hana Maui have drawn admirers for centuries. So what are you waiting for? Plan your trip and include these free things to do on Maui in your itinerary:
Plenty of beaches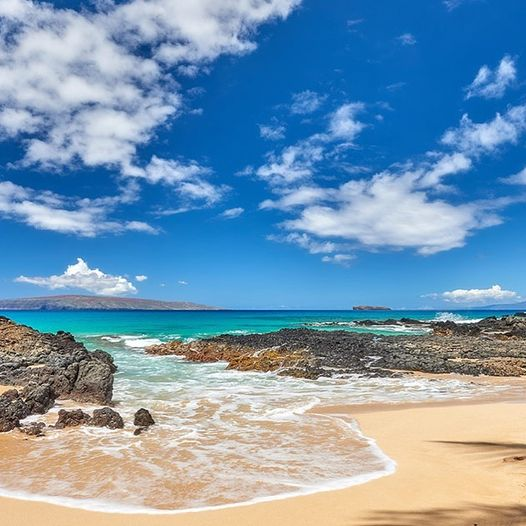 With more than 80 accessible multi-colored sand beaches, Maui is the top attraction of visitors and more obvious a sun worshipper's dream. According to the Hawaii state law, all beaches are open to public and have free entry without any restrictions. The only thing visitors need to keep in mind is to use public access trails to avoid trespassing on private property.
You can sunbath whole day and enjoy beachy vibes without worrying about paying anything. The sunsets are no less than a party on South Maui beaches as both locals and visitors gather every evening to watch the sun hiding behind the ocean. Families can have fun while watching out green sea turtles, play in the sand or simply sunbathe and enjoy the vibes.
Witness windsurfing
Windsurfing is a spectacular sport for some of the folks. Watching super-skilled surfers playing with 30ft high waves along Maui's North Shore is an activity in itself. From the beach, visitors can see not only the windsurfers but also have a pleasant look at the most awaited green sea turtles that come to the shore around sunset. Feeding and touching these turtles are not allowed and if you do this, handsome amount of fine is applied.
Whale watching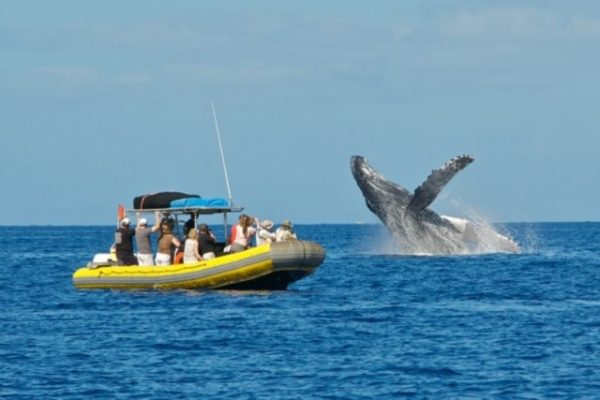 If you don't feel like spending huge amount of money with tour operators who take visitors out onto the water to see humpback whales, whale watching from land for free, is quite ideal. What you can do to have an amazing experience is grab a towel and a pair of binoculars and head for the sand to witness the most exclusive whales migrated to Maui.
Volunteer tourism
If you are on Maui for culture enrichment and exploring the lives of local people, volunteering on vacation will not sound you strange. Especially on Maui, voluntourism can also help tourists earn guests free hotel nights through the state's Malama Hawaii program. The opportunities on the island are abundant and varied. At south of Lahaina, tourists can help clear taro fields of invasive plants while learning how taro has been a staple diet of Hawaiians for centuries. In addition to this, visitors can interact with animals and help out with chores such as grooming and gardening at the Leilani Farm Sanctuary.
Hiking across the most famous trails
Maui is incredibly famous for its hiking trails everywhere on the island and especially on the road to Hana. The hikes of rainforest, waterfalls of Hana and Haleakalā National Park are found to be the most spectacular trails that plunge into ravines and climb wooded slopes, offering an amazing experience to the visitors. When tourists think of Maui, they usually envision trails that drop into volcanic moonscapes, bump over lava beds, twist through bamboo forests and ribbon beside golden beaches. The best part is most of the trails on Maui are free and offers an incredible experience. Check out the five best day hike on Maui:
This stunning hike in Haleakalā National Park in East Maui offers the most prominent views of the Makahiku Falls dropping over fern-covered cliffs. With its guava and mango fruit trees, this hike in East Maui qualifies as the memorable and most spectacular hike on the island. Get your camera ready and have a walk through the otherworldly grove flips to make this tropical hike magical and unforgettable. Navigate through a dense grove of soaring bamboo stalks, all knocked together in an amazing tropical chorus. Visitors enjoy walking through the tropical areas and have a mesmerizing experience.
This is considered as the best hike for Hawaiian history and is a 4 miles roundtrip that takes around half-day and has a moderate level. It begins on South Maui kicking off beside black volcanic rocks known as aʻa lava. It rolls past the settlement which is ancient Hawaiian and follows the photogenic coastline to a small cove and a kiawe forest.
Past halfway to Hana is Upper Waikani Falls which is a great location to put in your road to Hana things to do and visit list. There's no parking at the falls so tourists have to drive 800ft pass to the parking area and come back walking to the bridge to enjoy their time witnessing waterfalls. The fresh water pool is there to swim but the short trail to the pool is slippery and steep.
Maui road trip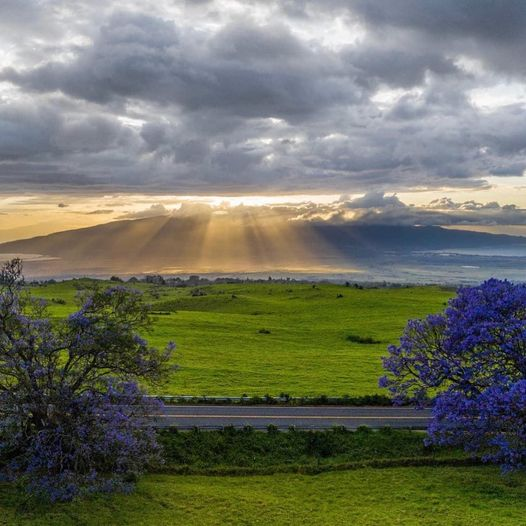 Maui road trip is for everyone who loves to enjoy doing various activities on their trips and spend all day exploring the uniqueness and hidden gems. The Maui road trip has something magical that is difficult to express in words. There are any free things to do on Maui and all you have to do is take care of the rules and follow the etiquettes.
Indubitably, Ho'okipa is one of the most renowned beaches in Hawaii recognized for various water sports activities such as surfing, windsurfing, and more.
By the side of the road around mile marker 6 and 7 there is a cluster of mesmerizing rainbow eucalyptus trees. These unique trees have multi-colored bark that peels off revealing new bark below in streaks of vibrant orange, blue and green.
Twin Falls is one among the most amazing and easily accessible waterfalls on the road to Hana. The lower falls are located at an easy short walk from the parking lot where you can also grab freshly squeezed sugarcane juice, coconut candy, and locally grown fruit from a stand.
Important things to remember
Be aware of the flash floods on the road to Hana, and remember that darkness arrives quickly after sunset on this road. Moreover, obeying the signage at culturally significant sites and dangerous locations is very important and ignoring them may let you pay a lot in terms of fine and jail. Other than that, make sure you respect locals and their properties while hiking and enjoying on the Maui road trip. Also the wildlife on Hawaii is not found anywhere else on the world, so respect and take care of this beautiful treasure while you are on your trip to this beautiful place.