Thousands of tourists visit Maui annually for its beautiful beaches, luxurious resorts, and impressive nature activities. But, still, there is a lot to this unique Hawaiian Island! So before you decide to visit Hana Maui, here are 20 fun facts about Maui that talk about the history of this special place in the Pacific.
20 fun facts about Maui that you must know before you go
Haleakalā volcano
Maui has the world's largest dormant volcano. The first Maui facts are something you'll see all over the island! Haleakalā is more than 10,000 feet tall and also gets occasional snowfall. You can hike partway down the massive crater 21 miles wide and 4,000 feet deep.
2nd largest Hawaiian island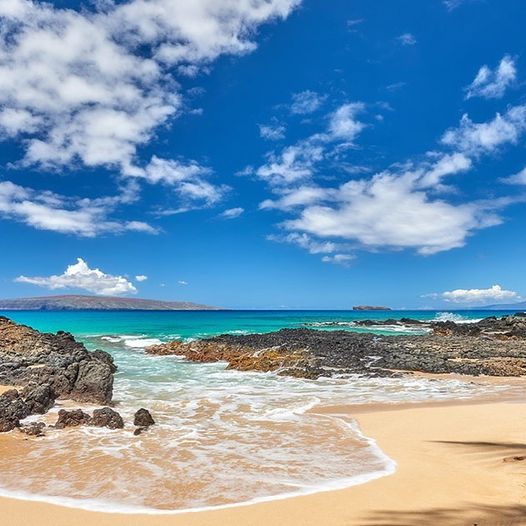 When you hit the road to Hana Maui, it may feel large because of several turns, but it's actually only the 2nd biggest island in Hawaii. The big island officially named "Hawaii" is the largest among the 8 Hawaiian Islands. Maui is just 727 square miles, yet there is a chance that it may feel much bigger once you begin exploring it!
Early years of Maui history
Did you know that Polynesians from the Marquesas Islands first occupied Maui? Although they were the first resident, the Polynesians from Tahiti brought the culture and native characteristics that are still seen today.
Until the 15th century, the island was divided into three Chiefdoms. It wasn't until the 1550s that they combined after the marriage between kingdoms.
James cook's discovery
Although there is evidence in Hawaii in the 16th century, James Cook was the first European named for discovering the islands. He tried to land on Maui, but the waves were too strong, so he resided on nearby Kauai in 1778.
The following year James Cook returned to the Hawaiian Islands and got killed in a fight with the locals. However, Captain Cook's visit signified the movement from the west of Maui and beyond.
Maui's gold pineapples
Now that you are familiar with Maui's history, how about a little tropical fun? Did you know one of the fascinating facts about Maui is that it grows the best quality pineapples in the world?
Apart from its delicious flavor, Maui's Gold Pineapple is famous for being high in Vitamin C and low in acidity. So make sure you eat as much of this fruit on your visit to Maui!
Waterfalls galore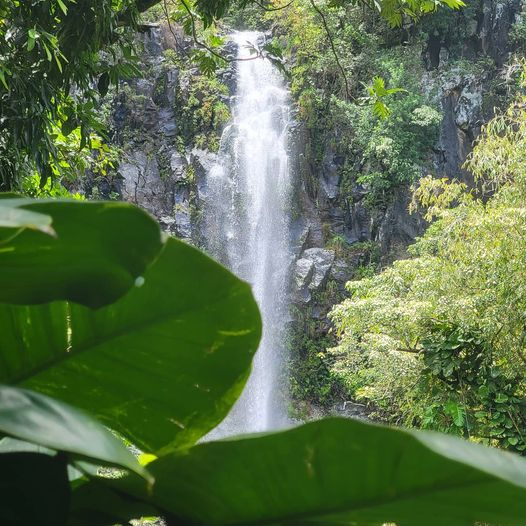 We don't need to mention that many of Maui's facts involve the island's beautiful nature. There are numerous waterfalls on Maui, and Waimoku Falls is one of the most beautiful. In addition, the Pipiwai Trail takes you along the bamboo forest that ends at a captivating 400-foot waterfall!
The name Maui
One of the most intriguing parts about Maui is its name and how it got one! According to the belief, Maui was a Polynesian idol.
He got his heroic status from roping the sun with a strong rope to slow it down and offer more light to the island's people. This gives them extra time in the day to grow crops and catch fish.
Sea turtles
Sea turtles are incredible marine animals that you will see in the clear blue waters of Hana Maui! The most common is the Green Sea Turtles, followed by the Hawksbill.
These Green Sea Turtles are the biggest hard-shelled turtles in the world. They grow up to 4 feet long and weigh over 300 lbs, so these turtles would be hard to miss on your Hana tour! However, always keep your distance, as these animals are highly protective.
Huli Huli chicken 
Food has remained the biggest part of Maui culture and history, seen in the heart they add to every meal. While on your road to Hana tour, you will see delicious-looking meat spinning at roadside stands. This is the famous Huli Huli Chicken!
The chicken is cooked with a local marinade, spices, BBQ'd to excellence, and ribs. A must-try when you're in Hana Maui!
Kamehameha I and the kingdom of Hawaii
Welcome to the Big Island; Kamehameha was the first chief to merge the Hawaiian Islands. After winning the power of his island, he used weapons from European and American traders to conquer the rest of Hawaii.
After much violence, King Kamehameha achieved that. However, the island of Kauai still held strong! So Kamehameha was forced to ally with Kaumualii of Kauai before the islands officially united as a kingdom.
Humpback whales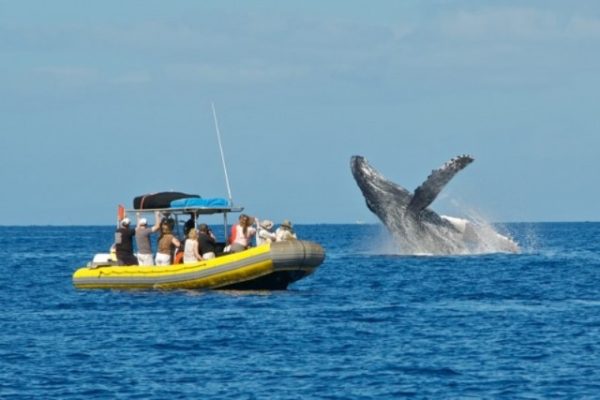 If you are planning a trip on the road to Hana Maui during winter, be ready to witness the once-in-a-lifetime experience. Thousands of humpback whales migrate to Maui. They are seen jumping out of the ocean! The best part is that you can see this scenic view directly from the shore.
Banana and mango bread
Banana and mango bread is another roadside treat! The taste of banana bread is warm and flavorful; it is a must-have when it's freshly out of the oven.
Now that you have only read about banana bread, you must think, what about Mango? Well, this unique flavored bread is the most mouthwatering Maui treats you'll find in Maui.
No private beaches 
All beaches in Maui are for the public! This means you'll gain access to the most beautiful and exclusive beaches. Even numerous trails reach directly in front of hotels so that you can stay on the beach all day!
Road to Hana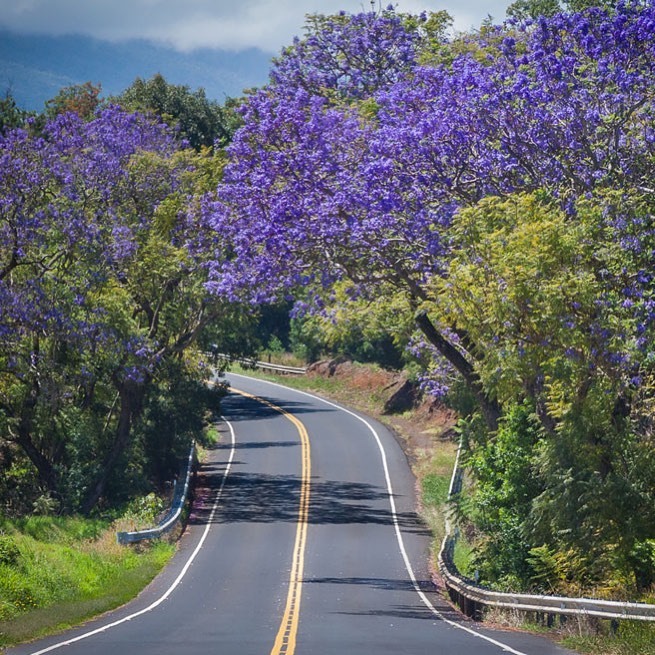 The Road to Hana is a beautiful all-day drive that takes you on Maui's stunning road. It has over 600 turns and twists, hikes, amazing scenery, waterfalls, and more than 40 one-way bridges! Ultimately, you will pass the Haleakalā National Park and Hana town.
Lahaina banyan tree
You can find the largest Banyan trees in the US in Lahaina in Hana Maui! The sprawling branches take over the entire park in the center of town. It was established in 1873 and is over 60 feet tall!
Farmers markets galore
When you plan the Hana tour, be sure to come across one of the famous farmer's markets in Maui that are a main part of the island. They range from small to large and are set all over the most prevalent towns. At this local farmer's market, you will come across many unique crafts, art, and foods to try. Also, don't miss numerous roadside stands when you're driving around!
Now that you've read about Hana Maui, it's time to pack your bag and hit the road to Hana. You can also book a guide who will help you explore the most beautiful areas of this island.