There is no doubt that vacationers, long-term visitors, tourists looking for relaxation as well as attractions, and nature lovers will all make their way to Maui and the road to Hana tour.
Hana, Maui, once a little island, has developed into the most well-known tourist site in the US, yet unlike other places in the globe that cope with crowds, Hana still has its laid-back vibe.
With its breathtaking beaches, picturesque roads, and water activities, Maui is a popular tourist destination in Hawaii. You may go surfing, go wine tasting, go to a luau, see the beautiful sunrise, check out numerous Hana Waterfalls, snorkel, take a surf lesson, and unwind on the beach, all in the same location. We discuss the top things you can do on your Maui trip and advice on how to have the greatest time.
Hana Maui- overview
The second-largest Hawaiian island is Maui which is formed by two volcanoes. Maui, Molokai, Lanai, and Kaho'olawe are the four islands that make up Maui County.
The northwest portion of Maui is formed by the smaller, older western volcano. The newer and larger Haleakala volcano forms Maui's southeast region.
Maui has diverse climates, which makes it best for tourists looking for mixed weather conditions.
The north shore and eastern coastal areas of Maui's windward side receive the highest rainfall, while fewer rainfalls are experienced on the island's leeward side.
The variations in the weather are very noticeable. For example, the western side of Maui is exceedingly dry, in contrast to the majority of the Road to Hana, which passes through lush, tropical vegetation. In addition, Hana can receive over 100 inches of rain annually, whereas Lahaina may only receive 15 inches.
You'll hear the phrase "upcountry Maui" as you're making travel plans or while already on the island. This describes the portion of Maui's side of Haleakala that is not close to the ocean. The rugged slopes of Haleakala extend from Paia (north) to the south shore, making up upcountry Maui.
Here's how you can plan your road to Hana tours for an unforgettable holiday experience.
Best thing to do in Hana Maui
1. Explore beautiful beaches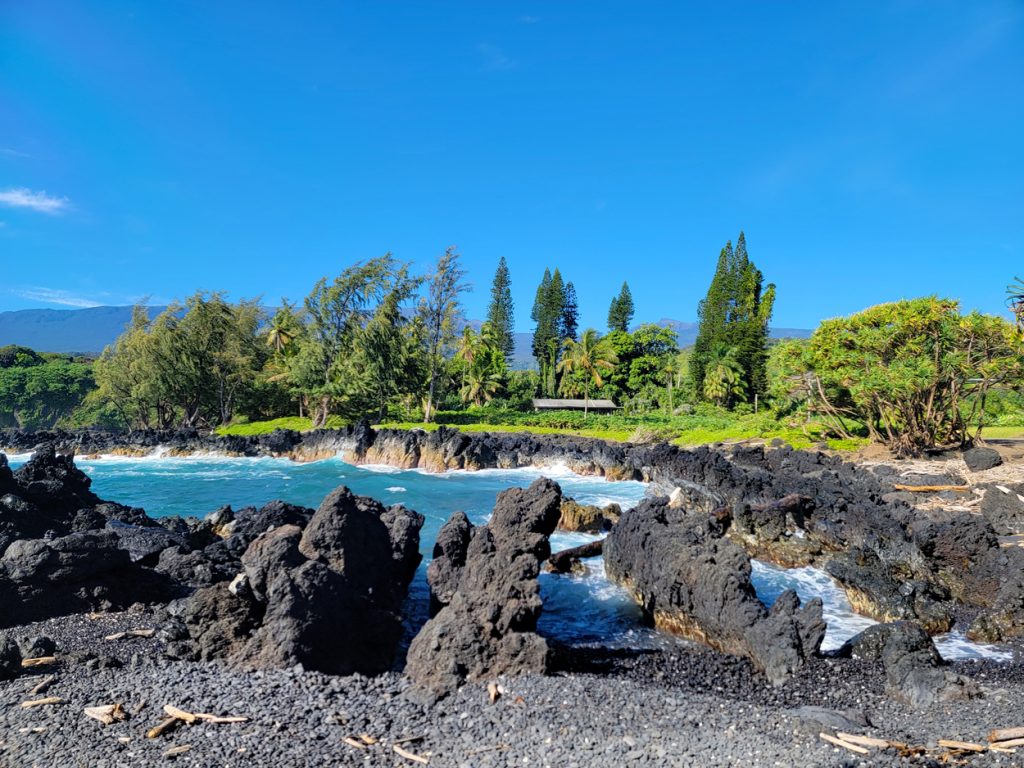 Without seeing at least one beach while in Maui, a trip would not be complete. With 120 kilometers of shoreline, Maui has many excellent beaches. Here are the most famous ones:
Beach at Kapalua Bay
It is a fantastic location for stand-up paddle boarding, swimming, and snorkeling and is situated in northwest Maui. The tranquil water at this beach is due to its protected cove location. In fact, paddle boards and snorkeling gear are available for rent at a tiny store located directly on the beach.
Beach of Ho'okipa
Ho'okipa Beach is found on Maui's north shore, not far from Paia. Both surfing and seeing marine turtles are fantastic here.
Black sands beach
The sand on this tiny beach is a stunning jet-black color, despite the fact that the sea might be choppy. It is normally not a safe place to go swimming due to the turbulent water, but it is still worth the trip.
Other beaches in Maui
This beautiful island is not only famous for the road to Hana Tours, but the number of waterfalls and beaches are unique. Here are a few other beaches that you can visit during your trip.
Wailea Beach, Ka'anapali Beach, Slaughterhouse Beach, and Napili Beach.
2. Go to a LAU
In Hawaii, attending a luau is a must-do activity.
Plan a cultural and historical tour of Maui while enjoying live music and delicious Hawaiian cuisine. A unique experience is seeing the hula dancers move to the rhythm of the Hawaiian drums.
The Old Lahaina Luau is marketed as the most genuine luau in Maui. This is one that you can enjoy doing twice or thrice. Tickets include admission to the performance, a buffet meal, and an open bar. The experience is amazing, and the sunset may be breathtaking!
3. Check out the sunrise over the skies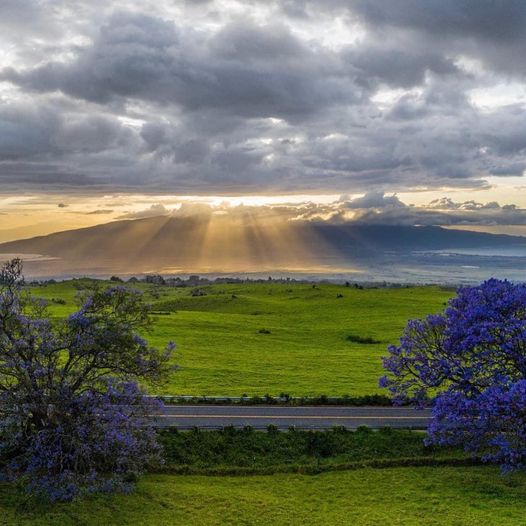 One of the nicest things to do in Maui is to watch the dawn above the clouds from Haleakala.
Get up quite early in order to accomplish this. The drive to Haleakala's summit takes between 1.5 and 2 hours from most places on Maui. So, plan to leave by 4 am if sunrise is at 6 am. Yes, we know you are on here to enjoy your holiday season while chilling and relaxing, but trust us getting up early for this beautiful scene is worthwhile.
Additionally, you must reserve in advance. Because it is so famous, it now requires reservations in advance to prevent crowds at the summit.
4. Go to Lahaina
On Maui, Lahaina is an excellent afternoon destination because of its range of stores and eateries. In addition to the conventional touristic souvenir shops, there are numerous art galleries, apparel stores, boutique shops, and jewelry stores that you can visit if you enjoy shopping.
Savor some shaved ice at Ululani. Also, be sure to see the massive Banyan Tree. One of the oldest Banyan trees in the country, it was planted in 1873.
5. State Park in IAO valley
The Iao Needle, which is found in central Maui, is housed in this state park. It is known as the phallic rock of Kanaloa, the ocean god, in Hawaiian culture. In addition, the state park's cliffs were once chosen as a place for Hawaiian royalty to be buried.
A trip here is brief. First, take the 0.6-mile trail to the Needle's viewing area.
6. Snorkeling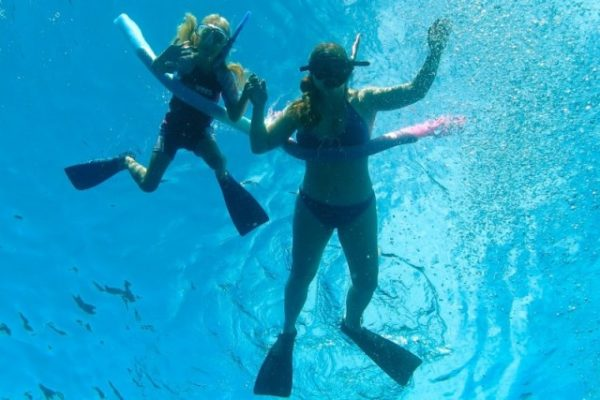 Snorkeling is one of the nicest things to do in Maui. If you have a snorkeling experience, you can do this on your road to Hana tour or independently visit a beach and snorkel whenever you choose.
7. Whale watching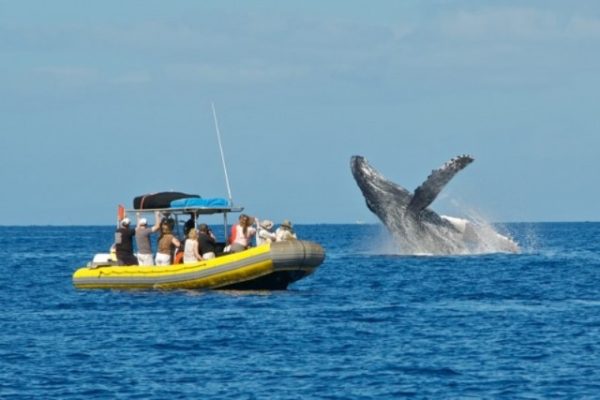 Humpback whales visit Hawaii for mating season in the winter as their annual migration route. During the winter, the coastal region between Maui, Moloka'i, and Lana'i is a great place to spot humpback whales.
The season for whale watching lasts between Novembers to May. However, the busiest time of year is from January to March.
The humpback whales go north to Alaska after mating season, where they spend the summer.
From December through March, The Pride of Maui conducts whale viewing excursions.
8. Road to Hana- Most famous site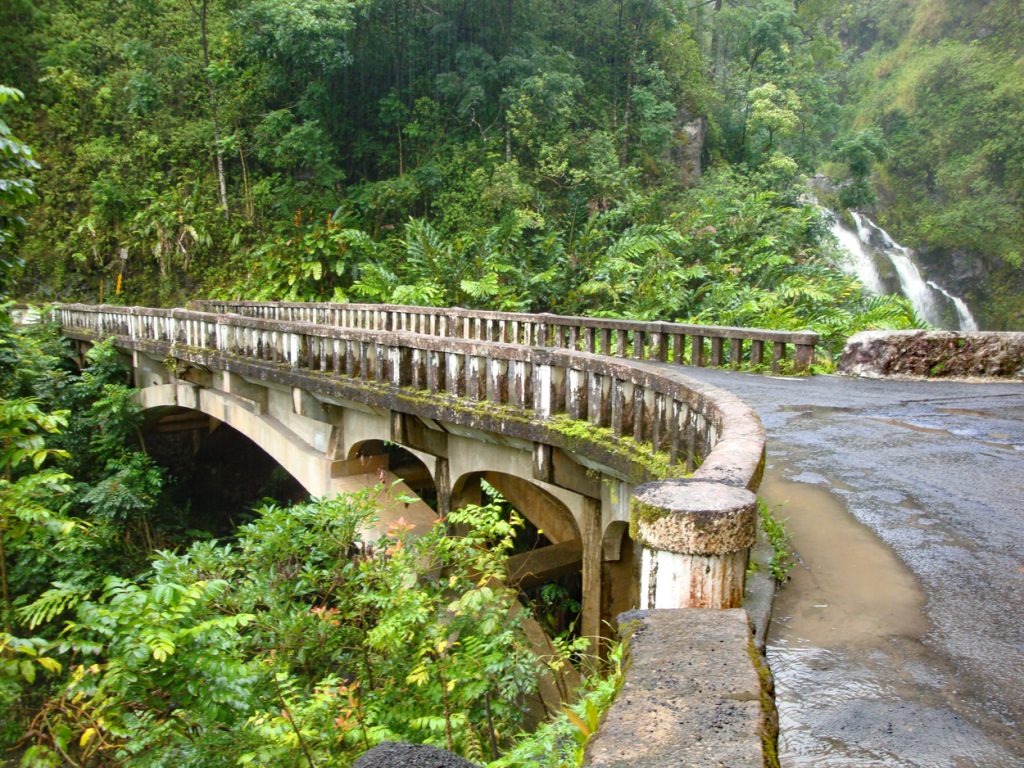 It's a big day on the Road to Hana. The greenest area of Maui is passed through during this drive. You can reach national parks, beaches, waterfalls, tiny towns, and even gardens via a winding road. It sounds lovely, but you should be aware of a few concerns before planning to devote an entire day of your vacation to this activity.
There are numerous lovely locations to see along this drive. Unfortunately, however, you'll spend the majority of your time driving on curvy, winding roads while stuck in backups, which is unpleasant and fairly dull.
It makes sense that the locals are weary of coping with the surge of visitors and the increasing traffic on the roads. So, as you are on their territory, be kind to the inhabitants.
Why not do all of this with the guide of Stardust Hawaii?
Consider joining a Road to Hana guide if you like to explore Road to Hana but would rather relax and take it all in rather than drive yourself.
Our experience will reduce the hassles of doing everything on your own.