When visiting the world's most beautiful islands in Hawaii, tourists want to explore every inch of this small slice of heaven. Although there are endless ways to reach the exotic island, visitors are always looking for the best deals on accommodation, flights and car rentals to take maximum benefit from running discounts, and affordable packages.
Car Rentals on Maui

Although tourists can use public transport, a vehicle comes in handy when exploring every island corner. Finding the best car rental service on Maui will make it possible for you to explore hidden treasures. We offer a wide range of car rental options to fit your needs and budget.
If you want to experience what Hawaii has to offer, sign-up for the best car rentals on Maui from Stardust Hawaii. Booking in advance will help you avoid any complications later on your trip.
Find Cheap Car Rentals on Maui
Economy
You can rent a Chevrolet Spark or a similar vehicle
Standard Size
You get a Hyundai Sonata 2/4DR or similar vehicle
Intermediate SUV
Enjoy a Jeep Compass or a similar vehicle
Luxury
Enjoy a Cadillac XTS or a similar vehicle
Get Cheap Maui Flights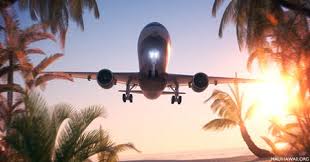 If you are a frequent traveler, you know how bookings tickets during the offload season can help you save hundreds of dollars. If you plan to take a flight to Maui, make sure you book a ticket three or four months ahead of your tour dates.
Hawaii is a paradise in the middle of the Pacific Ocean. However, its islands are among the most popular tourist spots globally, where thousands of tourists flock every year. Not only does Maui offer tons of excitement and multiple activities for adventurers, but it is also an ideal spot for both adults and kids.
If you are leaving for Hawaii from New York, your flight will be around ten hours and twenty minutes. If you are leaving from LA, enjoy a five hour and twenty-minute flight. Tourists, leaving from Chicago, fly for eight and a half hours to reach this world-famous tourist spot.
Which Airlines Fly to Maui?
Since Hawaii is a top tourist destination, almost all major U.S. airlines offer to fly to the Honolulu International Airport. Tourists can consider major airlines such as American Airlines, United, or Air China and Air Canada for flying to Hawaii.
However, if you are going to Maui or any of Hawaii's other islands, you will not find too many direct flights from the U.S. mainland. That's why you may need a connecting flight.
Find the Best and Affordable Accommodation in Hawaii

Remember to research well before your trip and book your accommodation online, especially during the peak season. Although Hawaii boasts quite a few impression hotels, guest houses, and other luxurious rentals for providing a memorable experience to guests, each island may offer something different to tourists.
If you want to avoid any bad experiences when you do not like the accommodation upon arrival, check reviews and ratings of a hotel or rental you are about to choose. According to some tourists, the options you find on Maui and Oahu are better than options on other islands.
If you want to weigh the pros and cons of bookings, consider it this way. If you plan a holiday for a couple of weeks and have a family to cater to, making a reservation in advance will save you from the hassle of finding accommodation upon arrival.
However, if you are a backpacker, you can check out different options to see which one offers the best benefits at the most affordable rates. If you are traveling with multiple friends or your siblings, you can also share a room.
Don't just look at per night rates and sign-up for an overall package that includes airport transport, complimentary breakfast, or other benefits. Comparing different options before booking can help you choose the best package that fits your needs and budgets.
Many hostels in Hawaii are in local towns, so you can explore the local life while having an amazing time.
Packing Tips for Hawaii
Get ready to enjoy pleasant and balmy weather all year round with high temperatures ranging between 78 and 88F: Pack tank tops, sundresses, and lightweight clothing. For men, shorts and tees make the best outfit. Don't forget bathing suits, sunglasses, sunblock lotions, and a pair of flip-flops for strolling along the beach. However, hiking boots and sandals can also come in handy when exploring Hawaii's rich natural treasures.
Contact Stardust Hawaii for the best accommodation, rental car, and flight deals!
Stardust Hawaii allows you to explore the historic landmarks, hidden beaches, and beautiful scenery through amazing water, underwater, and on-land activities. Experience the beautiful Hawaiian culture, and let us take you on an exciting journey to explore Maui and have the time of your life with your friends and family.