Guide to Road to Hana: Hiking Trails, Waterfalls, Tours, and More
The Road to Hana is a breathtakingly beautiful drive located on the island of Maui in Hawaii. This scenic drive is known for its winding roads, stunning waterfalls, and lush tropical landscapes. It is one of the most popular tourist attractions in Hawaii, and for good reason. In this ultimate guide, we will explore everything you need to know about Road to Hana, including the best hikes, waterfalls, tours, and more.
Hiking Trails on Road to Hana:
The Road to Hana is not just a scenic drive, but it is also a great destination for hiking enthusiasts. The lush rainforest on the island of Maui offers a wide variety of hiking trails for all skill levels. Some of the  best Road to Hana hikes are the Pipiwai Trail, Waihee Ridge Trail, and the Bamboo Forest Trail. The Pipiwai Trail is a must-visit, as it takes hikers through a bamboo forest and leads to the breathtaking Waimoku Falls. The Waihee Ridge Trail offers panoramic views of the island's coastline and mountains, while the Bamboo Forest Trail is a shorter and easier hike that is great for families with kids.
Tips for Hiking on Road to Hana
Bring Plenty of Water and Snacks: Hiking can be strenuous, and it's important to stay hydrated and fueled. Bring plenty of water and snacks, such as energy bars, fruit, or trail mix, to keep your energy levels up.
Wear Proper Hiking Shoes: The trails on the Road to Hana can be uneven and slippery, especially if it has rained recently. Wear sturdy, closed-toe hiking shoes with good traction to prevent slipping and tripping.
Dress for the Weather: The weather on the Road to Hana can be unpredictable, with rain showers and sudden temperature changes. Dress in layers, so you can adjust your clothing as needed. Wear lightweight, breathable clothing, and bring a rain jacket or poncho to protect yourself from sudden rain showers.
Stay on the Marked Trails: While it may be tempting to explore off the beaten path, it's important to stay on the marked trails. Venturing off the trails can lead to dangerous situations and cause damage to the natural environment. Stick to the designated trails to ensure your safety and protect the natural beauty of the area.
Plan Ahead: Before embarking on a Road to Hana hikes, do your research and plan ahead. Know the length and difficulty of the trail, the weather forecast, and any safety precautions you need to take. Make sure someone knows where you are going and when you expect to return. By planning ahead, you can ensure a safe and enjoyable hiking experience on the Road to Hana.
Waterfalls on Road to Hana:
The Road to Hana is also known for its numerous waterfalls, which are some of the most stunning natural wonders in Hawaii. There are many waterfalls on the Road to Hana, but some of the must-visit ones include Wailua Falls, Twin Falls, and the Seven Sacred Pools. The Wailua Falls is an 80-foot waterfall that is located near the town of Hana, and is known for its spectacular beauty. Twin Falls is another popular waterfall that is located near mile marker 2 on the Road to Hana, and it is easily accessible from the parking lot. The Seven Sacred Pools, also known as the Oheo Gulch, is a series of waterfalls and pools that are located in the Haleakala National Park.
The best time to visit waterfalls on the Road to Hana is during the rainy season, which is typically between November and March. During this time, the waterfalls are at their fullest and most spectacular. However, it is important to check the weather conditions before visiting the waterfalls, as heavy rain can cause flash flooding in certain areas.
Road to Hana Tours:
If you're not up for driving on the winding and narrow roads of the Road to Hana, there are plenty of tour options available that allow you to sit back and enjoy the scenery. There are many tour companies that offer guided tours of the Road to Hana, ranging from luxury private tours to affordable group tours. Some of the best tour options include the Full Circle best Road to Hana Tour, the Luxury Road to Hana Tour, and the Small Group Road to Hana Tour.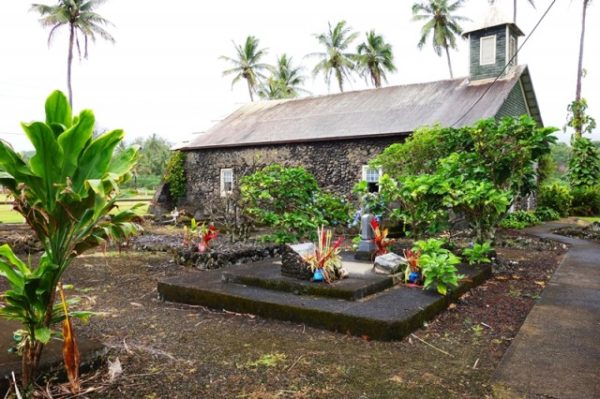 Booking a Road to Hana tour is a great way to learn about the history and culture of the island, as well as to enjoy the stunning scenery without having to worry about navigating the roads. Tour guides are knowledgeable about the area and can provide insider tips on the best places to visit and the best times to go. Additionally, many tour companies offer hotel pick-up and drop-off, making it a hassle-free experience for tourists.
Planning Your Road to Hana Adventure
What to Pack for Your Road to Hana Adventure:
The Road to Hana is an adventure that requires careful planning and preparation. Here are some essential items to pack for your Road to Hana adventure:
Comfortable shoes: The Road to Hana involves hiking and exploring, so it's important to wear comfortable shoes that provide good support.
Sunscreen and hat: The Hawaiian sun can be intense, so it's important to wear sunscreen and a hat to protect your skin and eyes from the sun's harmful rays.
Insect repellent: The Road to Hana is surrounded by lush rainforests, which means that mosquitoes and other insects are abundant. Bring insect repellent to protect yourself from insect bites.
Camera and binoculars: The Road to Hana offers breathtaking views and natural wonders that you won't want to miss. Bring a camera and binoculars to capture the scenery and wildlife.
Snacks and drinks: As mentioned earlier, there are limited food options along the Road to Hana. Pack a cooler with water, fruits, sandwiches, and other snacks to keep you energized throughout the journey.
Best Places to Stay Near Road to Hana:
If you're planning a Road to Hana adventure, you might want to consider staying in one of the nearby towns. Here are some of the best places to stay near Road to Hana:
Paia: Paia is a charming town located on Maui's north shore. It's a popular destination for surfers, artists, and nature lovers. The town has a variety of accommodations, from budget-friendly hostels to luxury resorts.
Hana: Hana is a small town located at the end of the Road to Hana. It's a remote and tranquil town that offers a variety of accommodations, including vacation rentals, bed and breakfasts, and hotels.
Kihei: Kihei is a popular tourist destination located on Maui's south shore. It's known for its beautiful beaches, water sports, and lively nightlife.
Conclusion
Road to Hana is a breathtakingly beautiful drive that offers a unique and unforgettable experience to visitors. From lush rainforests and cascading waterfalls to scenic ocean vistas and hidden beaches, Road to Hana has it all. It is a must-see destination for anyone who loves nature and adventure. The drive is challenging, but it is worth it for the stunning views and the chance to explore some of Maui's most remote and untouched areas. If you are planning a trip to Hawaii, be sure to add Road to Hana to your bucket list. It is an experience that you will never forget.