Burn'n Love best show in Lahaina – Elvis Presley in action!
RELIVE THE EXCITEMENT OF ELVIS IN HAWAII WITH BURN'N LOVE!
Take a musical journey through Elvis' live and his deep love for the Hawaiian Islands and its people in Burn'n Love best show in Lahaina. Featuring award-winning performer Darren Lee and a brilliant cast of dancers and musicians. The most authentic Elvis show ever presented, showcasing his #1 hits, legendary outfits, hip-shaking dance moves and irresistible charm! A dynamic production that captivates audiences of all ages and musical tastes, and leaves everyone wanting more! Indulge in the nostalgia and relive the excitement of Blue Hawaii, and the Aloha from Hawaii live concert broadcast that made TV history. Burn'n Love best show in Lahaina presents a piece of musical history and an unforgettable era of music in Hawaii. A portion of every ticket sold will be donated to the Maui Food Bank
About Darren Lee – Recently finished the longest running Elvis show in the history of Las Vegas. Darren Lee is the Winner of the 1997 World Elvis Competition in Memphis, Tennessee. He was Born and raised in Canada and performing Elvis since he was 15 years old.
---
Operates: Monday, Tuesday, Thursday & Friday – Doors Open at 7:30 pm – Show Starts at 8:00 pm (days can vary with season)
Departure Point: Maui Theatre in the Old Lahaina Center, 878 Front Street and Dinner at The Hard Rock Cafe on Front Street
Duration: 90-minute show
Inclusions: PARKING across the street at Lahaina Center, (behind Hilo Hatties) BRING your Parking Stub for up to 4 hours validation.
Restrictions:

No photography allowed during show.

Cancellation:  Associated with cancellation fee (terms and conditions), rescheduling 48 hr for all reservations, and 72 hours for groups of 6 or more.


---
There are different options of seating for the Ulalena show in Maui. See picture for details.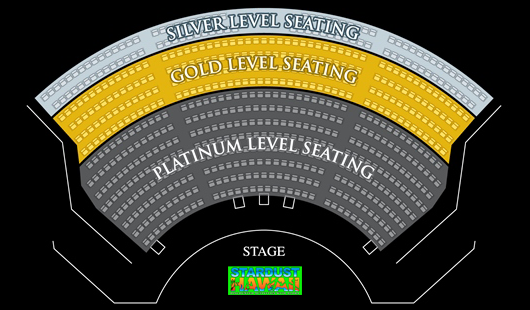 SILVER Level: Silver seating is in the last two rows, in the center and right/left wings.  Rows 13 & 14.
GOLD Level: Gold seating is in back half of the theater, in the center and right/left wings. Rows 9 – 12.
PLATINUM Level: Platinum seating is in the front half of the theater, center and left/right wings rows 3 – 8.  Limited seating is also available in left/right wings, row 2.
DIAMOND Level: Diamond Level tickets also include a souvenir CD, meet and greet with Darren Lee, and souvenir photo!  Diamond seating is in row 2, entire center section and first four seats nearest center in left/right wings.  See seating chart above.
Watch the Darren Lee interview for Burn'n Love below